Review: Lush Like A Virgin Naked Cleansing Balm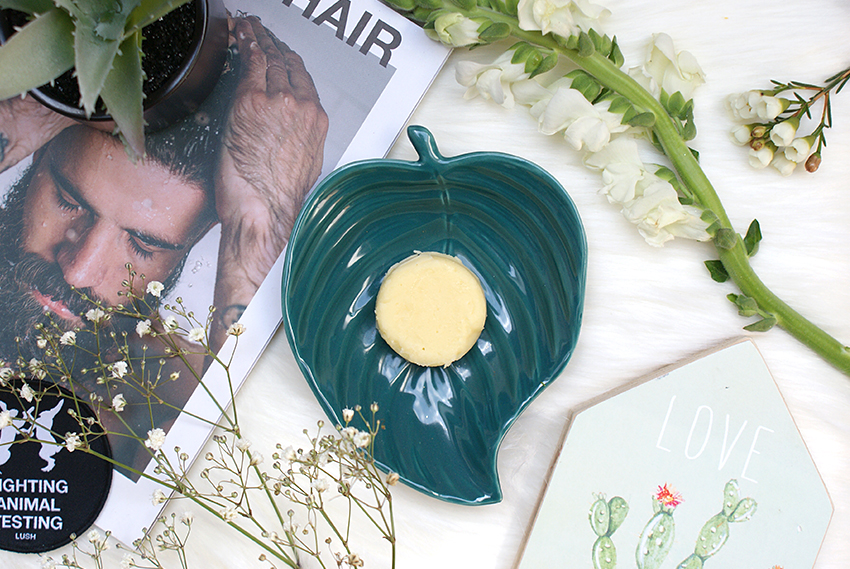 Like A Virgin is de enige naked cleanser die ik nog niet had gereviewd. Lush bracht er een tijdje terug vijf uit — Gritty Politti, Jade Roller, Sleepy Face en Tea Totaler. Door de komst van 1648 nieuwe bath bombs was Like A Virgin eventjes geen prioriteit qua reviewen. Maar nu ik een dagje badderen heb overgeslagen, kon ik mooi werken aan de review van deze naked cleanser. Lees je mee?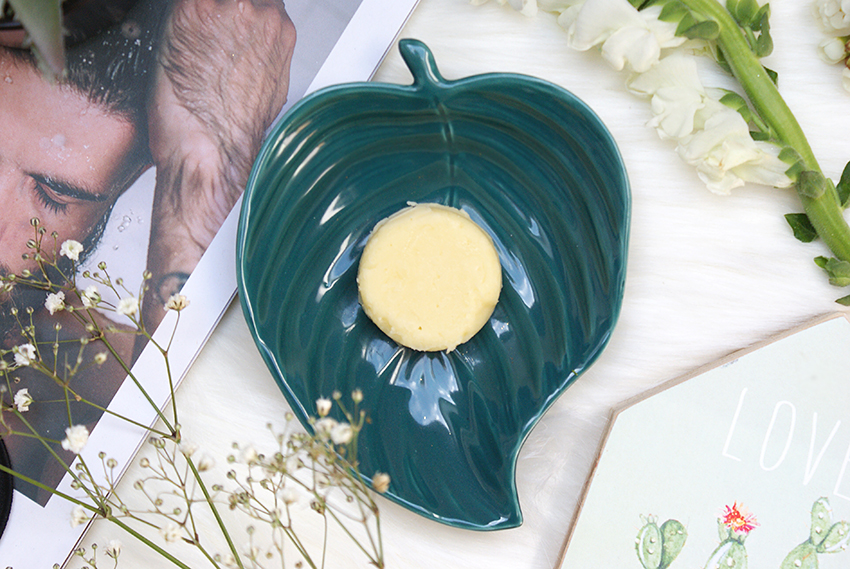 Wat is het?
Lush Like A Virgin Naked Cleansing Balm kost €5,95 en bevat zo'n 15 gram. Het is een 'naked cleansing balm', wat inhoudt dat het een verpakkingsvrije gezichtsreiniger is. Er zijn er vijf van uitgebracht door Lush. Like A Virgin is gebaseerd op de gezichtsreiniger Ultrabland (review), maar dan vegan en naked. Er is goed gekeken naar de formule van Ultrabland, met hier en daar wat aanpassingen. Like A Virgin is voor elke huidtype geschikt, maar vette of olie-achtige huidjes hebben er extra baat bij.
Het gebruik is makkelijk. Beweeg de cleanser over je gezicht, hij smelt vrijwel direct door de oliën erin. Wanneer er genoeg substantie op je huid zit, smeer je deze over je huid om (eventueel) make-up te verwijderen. Nadat je je gezicht ermee hebt ingemasseerd, kun je de substantie verwijderen door middel van een nat washandje, of zoals in mijn geval, de Make-up Eraser.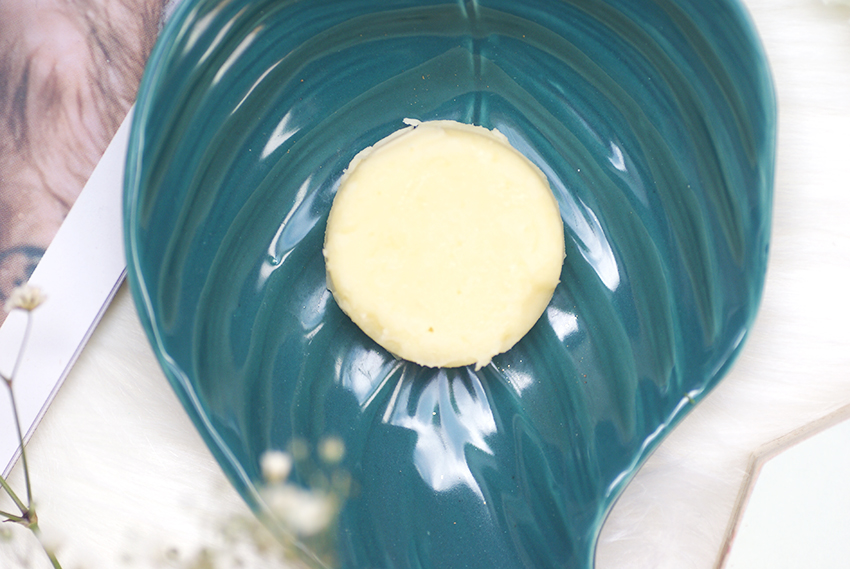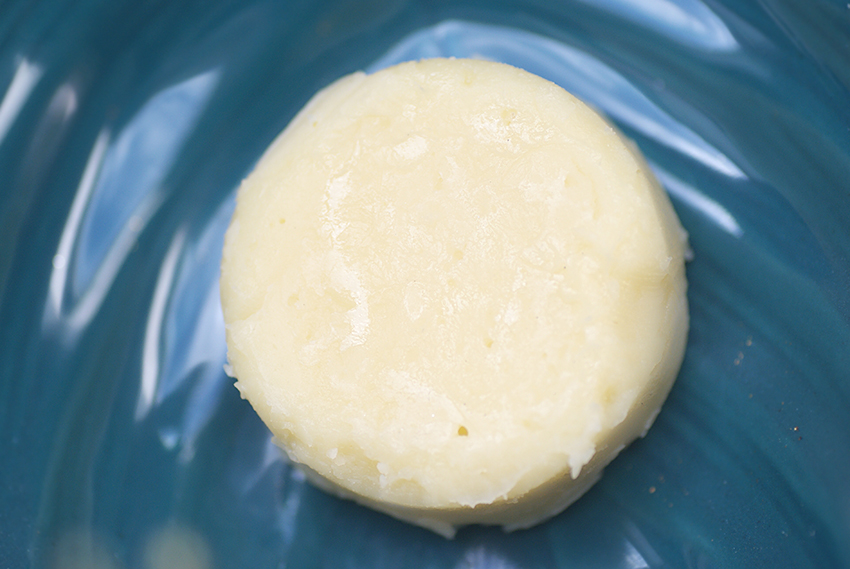 Wat zit erin?
Ingrediënten: Biologische Extra Virgin Olijfolie (Olea europaea), Biologische Jojoba-olie, Zonnebloemwas, Candelilla Was, Siciliaanse Citroenolie (Citrus limonum), Biologische Citroenmirte-olie (Backhousia Citriodora), *Citral, *Limonene, Parfum
Zoals ik al zei is dit de 'vaste, vegan vorm' van Ultrabland. In Ultrabland zit echter bijenwas, maar in Like A Virgin hebben ze deze vervangen voor olijfolie, jojoba-olie en zonnebloem- en candelillawas. Citroenolie is toegevoegd voor zijn verstrakkende en verhelderende eigenschappen. Er zit een klein beetje parfum in. De geur is erg fris, hij is zelfs iets frisser dan Ultrabland. Je ruikt de citroen er goed in, al vermoed ik dat je de citroenmirte nog wel het beste ruikt. Hij ruikt erg naar citroengras. Verder is het geen opvallende geur, je ruikt hem goed, maar het is geen storende geur.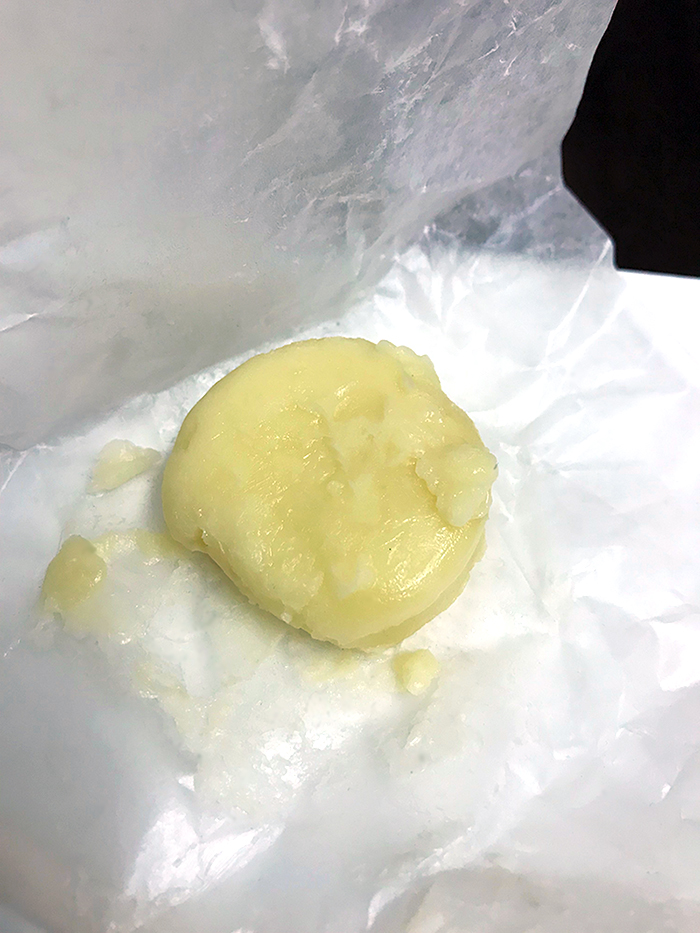 Mijn ervaring
De eerste weken dat ik Like A Virgin in huis had, keek ik er amper naar om. Want, het méést irritante aan deze cleanser is de substantie. Hij is mega zacht en smelt al als je ernaar kijkt. Hij heeft op m'n plankje een olie-vlek achtergelaten, terwijl hij in een papiertje zat! Je kunt hem helemaal fijnknijpen als je wilt. Het is echt één bende in het papiertje. Kun je nagaan wanneer het warm is in huis. Dus let erop: koud en donker bewaren!
Maar goed, met de substantie valt alsnog te werken. Hij geeft wel snel en moeiteloos zijn oliën af op je gezicht, dat is wel fijn. Een paar keer over je gezicht ermee en hoppa — insmeren maar. Hij smeert heerlijk uit en ook bij m'n ogen is hij veilig in gebruik. Ik kan moeiteloos waterproof oogmake-up verwijderen ermee. Na afloop maak ik m'n Make-up Eraser nat en haal ik de doek over m'n gezicht. Het resultaat is een wonderschoon gezicht, er is geen restje make-up of vuil achtergebleven. M'n huid voelt heerlijk aan. Ook hydrateert hij meteen m'n huid, waardoor droge plekjes niet alleen direct, maar ook op lange termijn minder worden.
Ik weet niet of ik hem opnieuw zou kopen, ik denk dat ik het dan liever bij Tea Totaler houd, die is iets steviger. Toch zou ik hem wel een kans geven, als hij je aanspreekt. De combinatie van een naked cleanser en de Make-up Eraser is voor mij momenteel echt goud. Geen gezichtsreinigingsdoekjes of wattenschijfjes meer, geen verpakkingen meer, helemaal zero waste.

Lush Like A Virgin Naked Cleansing Balm kost €5,95 en bevat 15 gram. Hij behoort tot de vaste collectie.
3 Responses to Review: Lush Like A Virgin Naked Cleansing Balm