Review: Lush Dear John Shampoo Bar
Read this post in
Engels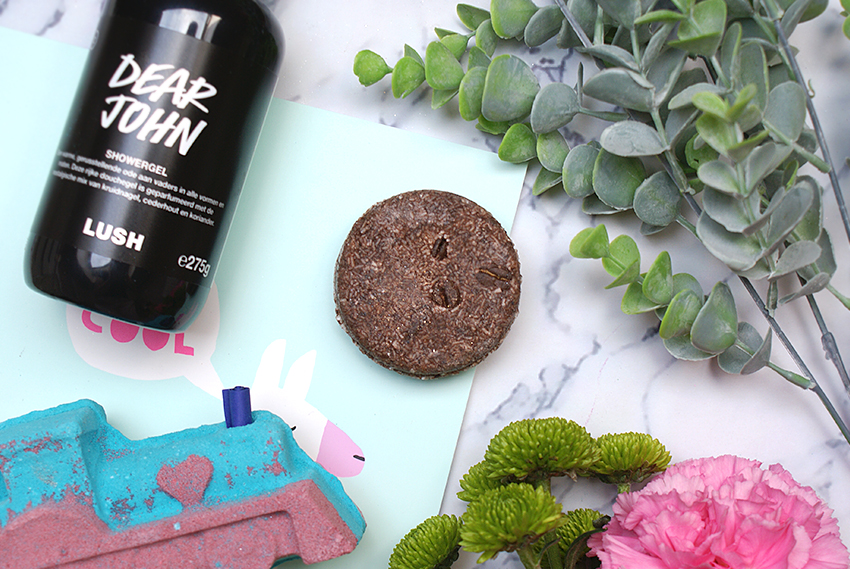 Een shampoo bar gebruik ik de laatste tijd erg vaak. Ik was altijd fan van de vloeibare shampoo's, maar op de één of andere manier ben ik nu helemaal verknocht aan m'n shampoo bars. Momenteel gebruik ik Mango Exuberance, daarvoor Karma Komba.
Toen ik zag dat deze koffie-achtige shampoo bar in de Vaderdag collectie zat, twijfelde ik geen moment om hem te kopen. Deze shampoo bar deed me gelijk denken aan Copperhead shampoo bar, ook een shampoo bar met koffie erin. Dear John is echter iets anders, ondanks de overeenkomst van koffie erin. Vandaag vertel ik je alles over deze shampoo bar!
Lees je mee?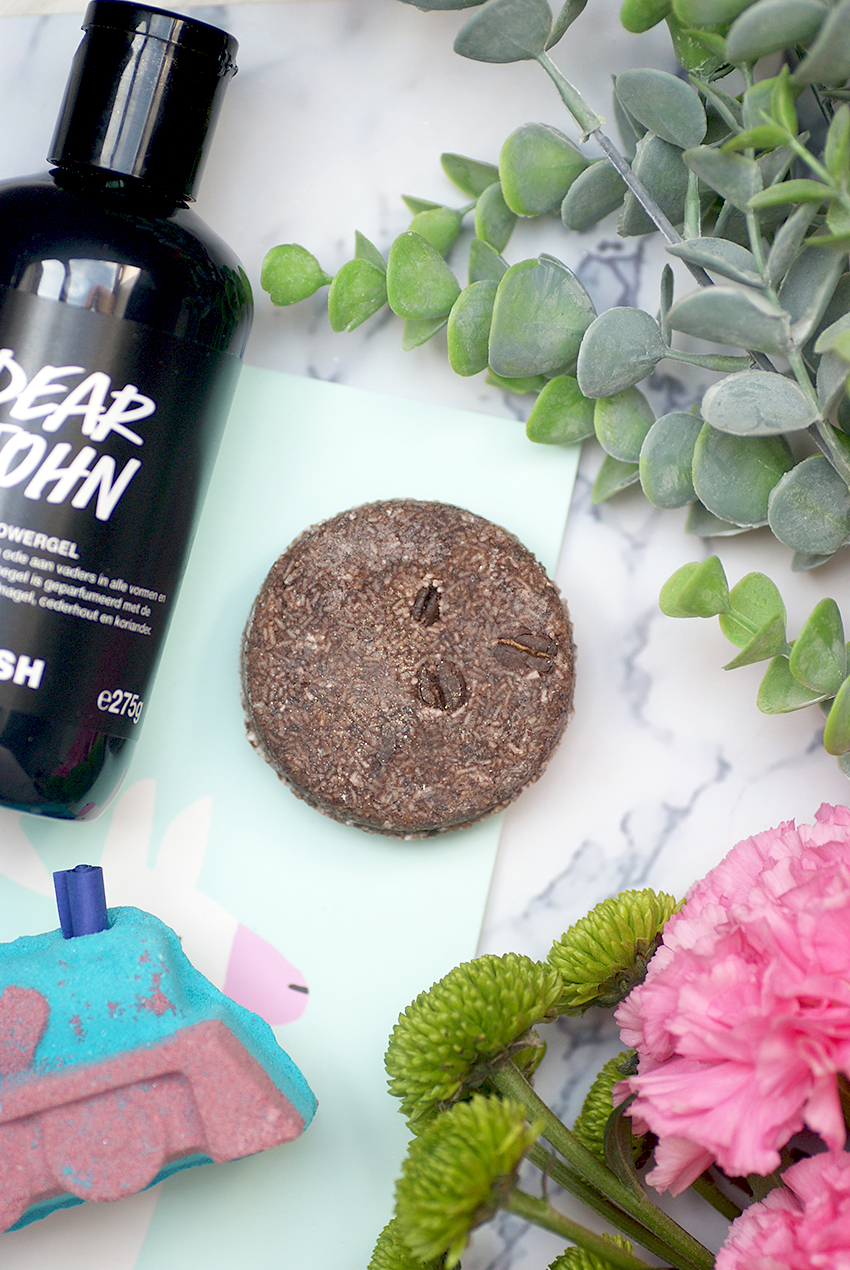 Wat is het?
Lush Dear John Shampoo Bar kost €9,50 en is onderdeel van de Vaderdag collectie. Één shampoo bar vervangt 750 ml shampoo en is bovendien verpakkingsvrij. Ze zijn zuinig in gebruik en bovendien zijn 90% van de shampoo bars vegan. Je doet er tot wel 80 wasbeurten mee! Wil je weten hoe je een shampoo bar gebruikt, klik dan hier. Kortom — zuinig, verpakkingsvrij en ideaal voor onderweg. Ze nemen weinig ruimte in gebruik en bovendien bevatten ze ook geen conserveringsmiddelen.
Lush heeft diverse shampoo bars te koop. Zo heb je de populaire Soak and Float die enorm goed is voor hoofdhuidjes met problemen. Over Seanik lees en hoor ik vaak ook veel goede geluiden. Er is voor iedere hoofdhuid wel een shampoo bar.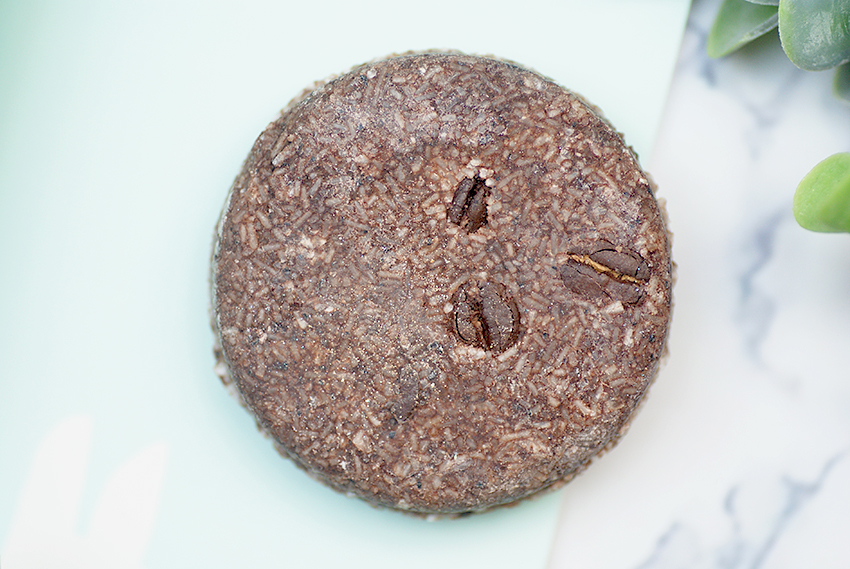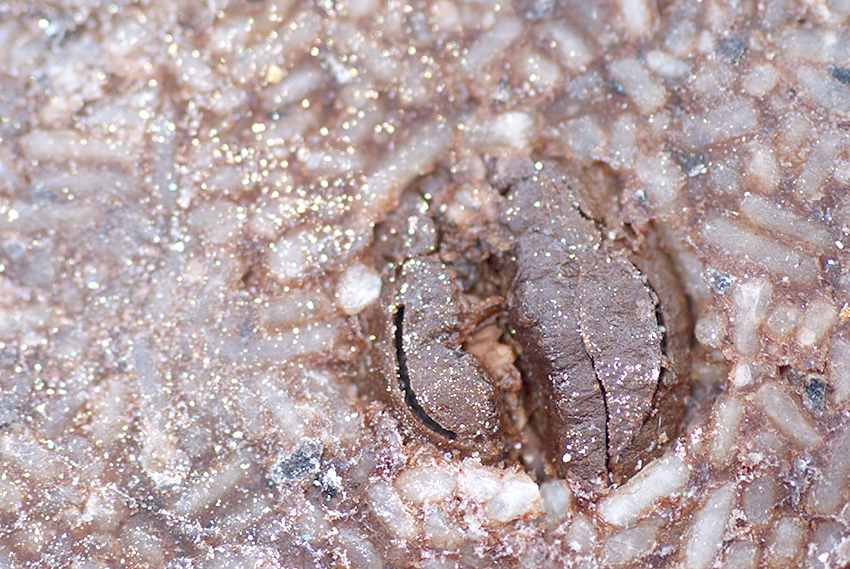 Op de foto lijkt het alsof er glitters in Dear John zitten, maar dit was afkomstig van een product uit de doos waarin hij zit. Dear John bevat geen glitters.
Wat zit erin?
Ingrediënten: Natrium Coco Sulfaat, Fair Trade biologische kruidnagelinfusie, Parfum, Gemalen Koffie (Coffea arabica), Cacaopoeder (Theobroma cacao), Hele Koffieboon, Vetiverolie, Korianderzaadolie, Kruidnagelolie (Eugenia caryophyllus), Melasse, Aloë Vera-extract (Aloe barbadensis), Cafeïnepoeder, *Citral, *Coumarine, *Eugenol, *Limonene, *Linalool
Zoals je kunt zien, bevat Dear John een hoop goede ingrediënten voor het haar. Kruidnagelinfusie (stimuleert bloedsomloop en haargroei), gemalen koffie (stimuleert bloedsomloop en haargroei), cacaopoeder (zorgt voor glans), koffiebonen (decoratie), vetiverolie, korianderzaadolie, kruidnagelolie, melasse (zorgt voor glans), aloë vera (kalmeert de hoofdhuid) en cafeïnepoeder (stimuleert bloedsomloop en haargroei).
Er zit ook parfum in, op de derde plaats, een dingetje om op te letten als je hoofdhuid al erg gevoelig is. Ik weet natuurlijk niet wat voor effect het heeft, omdat ik niet weet hoeveel parfum er precies in de shampoo bar zit.
De geur doet me ook weer denken aan Copperhead! Een beetje een koffie-geur, maar ook weer niet helemaal. Het is een wat zwaardere, rokerige geur met een zoete noot erin. Hij is ook wel wat kruidig. Het is niet echt een typische vrouwen- of mannengeur, en ook geen overheersende geur. Ik vind hem lekker ruiken, gewoon een prima geur eigenlijk.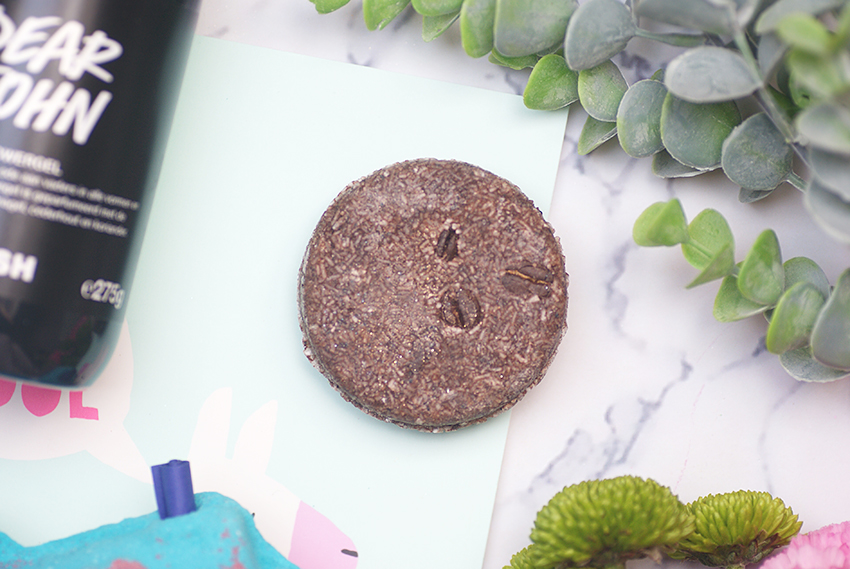 Mijn ervaring
Het eerste wat me opvalt is dat deze shampoo bar niet snel of makkelijk opschuimt tussen m'n handen. Nu heeft aanbrengen op de hoofdhuid sowieso mijn voorkeur, maar dat is wel minder zuinig in gebruik. Op de hoofdhuid schuimt hij wel goed, dat schuim gebruik ik om te verdelen in m'n haar. Na enkele minuten spoel ik het uit. Tijdens het borstelen merk ik dat het wel wat klitterig is, maar ik moet zeggen dat mijn haar sowieso erg neigt naar klitten. Ik gebruik daarom ook altijd een conditioner of crèmespoeling na het wassen, of een leave-in cream of serum/olie na het douchen. Nu heb ik dat uiteraard niet gebruikt, zodat ik kon ervaren hoe m'n haar is met alleen deze shampoo bar.
Ik heb de shampoo bar een paar dagen getest, en ik kan in principe al een oordeel vellen. M'n haar is wat lastiger te kammen erna, het klit vrij snel en pluist daardoor ook wat. Hij maakt het haar dus niet makkelijk doorkambaar of minder pluizig. Wel geeft hij m'n haar meer glans en meer volume. Ik heb geen lastige hoofdhuid of roos, dus daar kan ik niets over zeggen. De haargroei, die gestimuleerd zou worden, dat is gewoon te lastig om achter te komen. Maar ik ben desondanks wel blij met de shampoo bar, de geur is heerlijk en als m'n haar eenmaal goed is geborsteld, glanst het mooi en geeft het een stuk meer volume. Ik heb fijn en steil haar, maar zie overduidelijk een verschil in volume — het is meer voluptueus. Een blijvertje, als je het mij vraagt!

Lush Dear John Shampoo Bar kost €9,50. Hij behoort tot de tijdelijke Vaderdag collectie.
6 Responses to Review: Lush Dear John Shampoo Bar