Review: Honey I Washed My Hair Shampoo Bar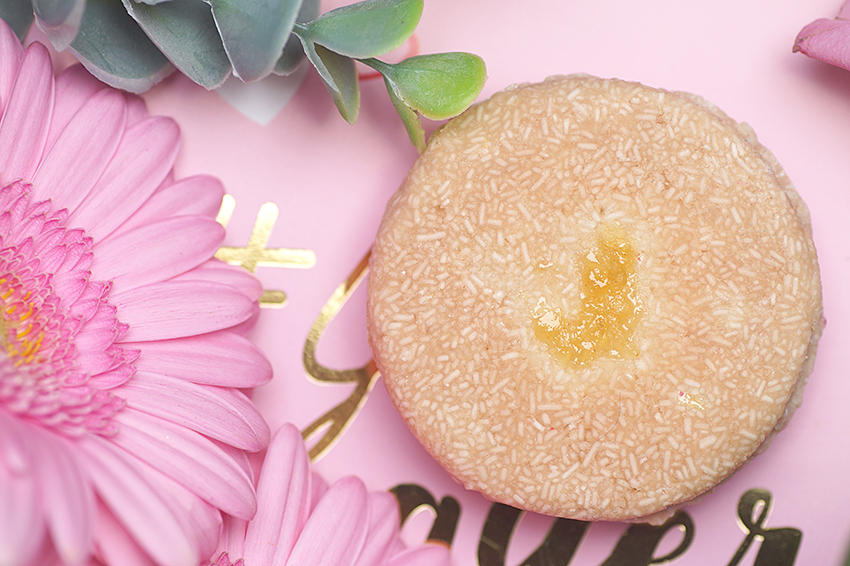 Ik denk dat dit de eerste review op m'n blog is van een product dat niet vegan is. Schande, ik weet het! Ik gebruik het liefst altijd vegan producten, maar ik wil nog wel eens een foutje begaan als het aankomt op blindelings shoppen bij Lush. Een tijdje terug gooide ik vrolijk m'n digitale winkelmandje vol, en ik had niet gezien dat deze shampoo bar niet vegan is. Hij bevat namelijk honing (logisch wel), maar aangezien Lush honing een beetje aan het ditchen is, dacht ik: is vast vegan. Is dus niet vegan. Maar ik ga hem toch reviewen. Dus ben je benieuwd.. lees verderrr.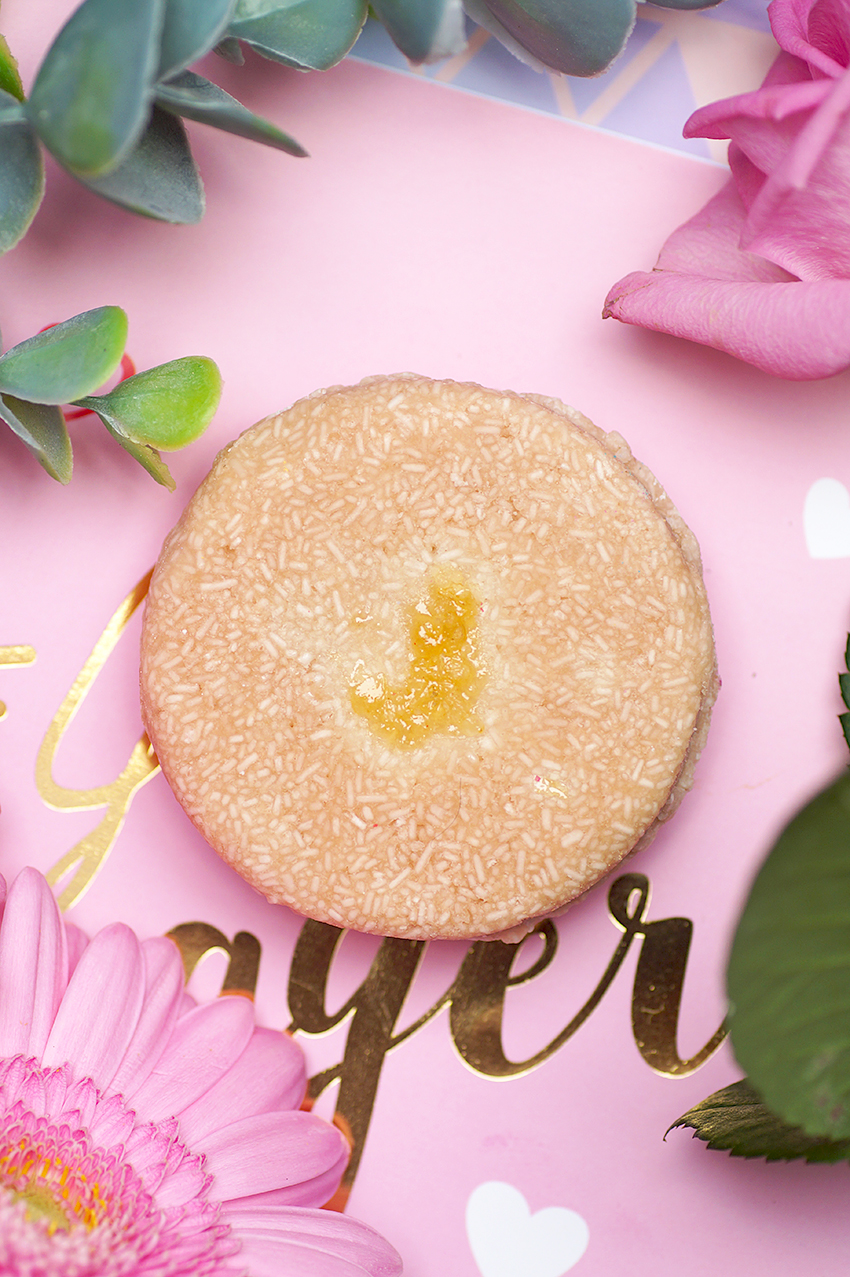 Wat is het?
Honey I Washed My Hair Shampoo Bar kost €11,50 voor zo'n 55 gram. Één shampoo bar vervangt 750 ml shampoo en is bovendien verpakkingsvrij. Ze zijn zuinig in gebruik en bovendien zijn 90% van de shampoo bars vegan. Je doet er tot wel 80 wasbeurten mee! Wil je weten hoe je een shampoo bar gebruikt, klik dan hier. Kortom — zuinig, verpakkingsvrij en ideaal voor onderweg. Ze nemen weinig ruimte in gebruik en bovendien bevatten ze ook geen conserveringsmiddelen. Na gebruik laat je hem ergens opdrogen, klaar voor de volgende keer.
Lush heeft voor iedere hoofdhuid- en haartype wel een passende shampoo bar. Honey I Washed My Hair is goed als je zachter haar wilt, dat meer glans krijgt. Verder is de onweerstaanbare geur niet te missen, maar daar lees je hieronder meer over.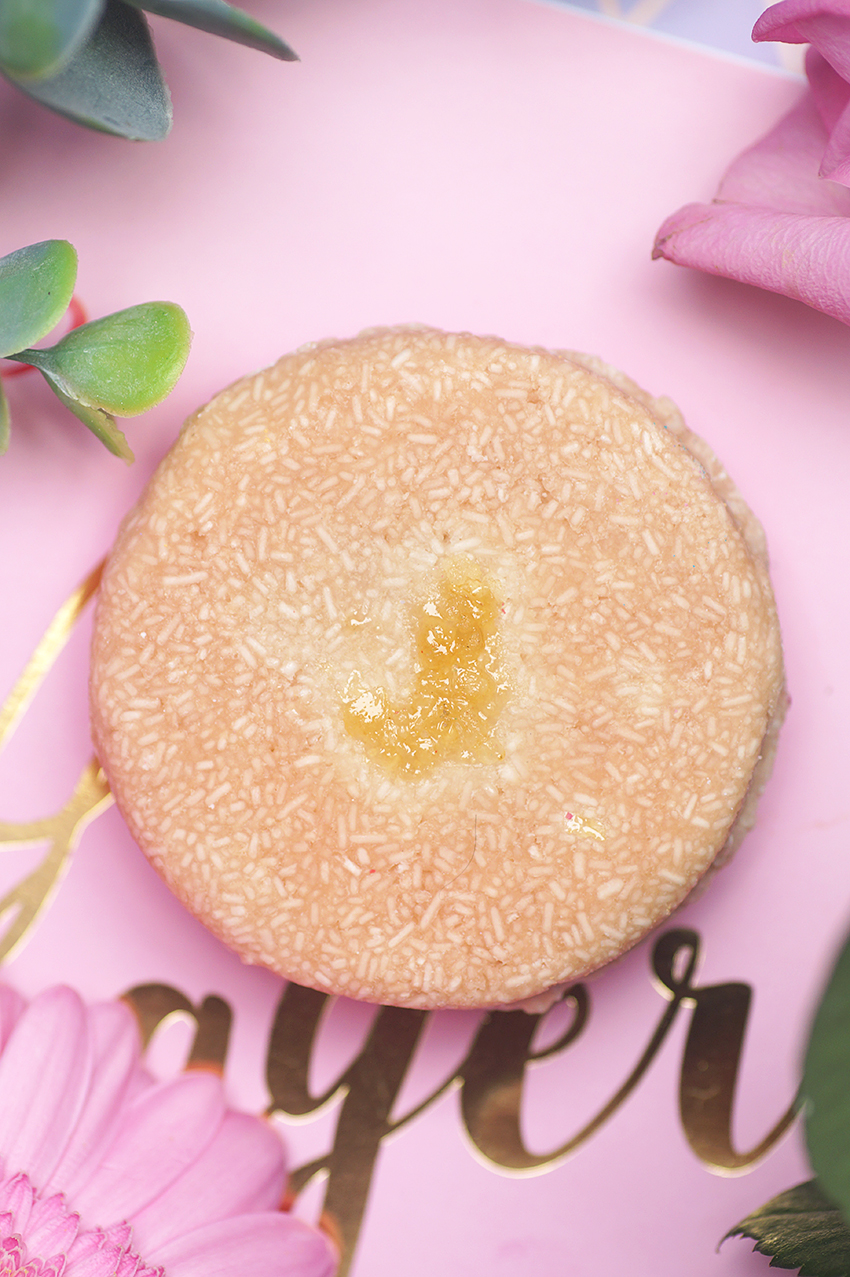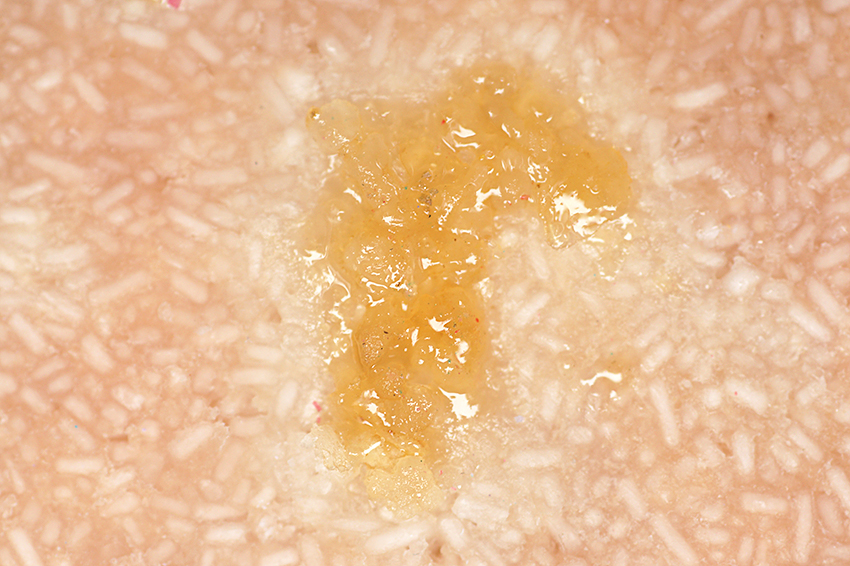 Wat zit erin?
Ingrediënten: Natrium Lauryl Sulfaat, Honingraat, Fairly traded honing (mel), Parfum, Zoete Wilde Sinaasappelolie, Bergamotolie (Citrus aurantium bergamia), Water (Aqua), *Limonene, *Linalool, Cinnamal Alcohol, Citronellol, Butylphenyl Methylpropional
Honey I Washed My Hair bevat o.a. honingraat, een ingrediënt dat huid en haar hydrateert, maar ook vuil verwijdert wanneer het in aanraking komt met water. Uiteraard zit er ook honing in, wat ontstekingsremmend werkt, de huid voedt, vochtinbrengend werkt en zeer geschikt is voor de gevoelige (hoofd)huid. Sinaasappelolie heeft anti-bacteriële en verstevigende eigenschappen, en natuurlijk ook een heerlijke geur. Bergamotolie heeft niet alleen een opwekkende, vrolijke citrusgeur, het reinigt ook nog.
De geur is uiteraard hetzelfde als de populaire Honey I Washed The Kids douchegel, voorheen bekend als It's Raining Men. Deze geurlijn heeft veel producten (zoals de bestseller Honey I Washed The Kids zeep) en dat is niet gek, want de geur is echt waanzinnig. Het is een warme, zoete en romige toffee-geur. Met een vleugje vanille en honing, uiteraard. Een onwijs lekkere geur, ik denk dat ik de douchegel het meeste gebruik van al m'n douchegels!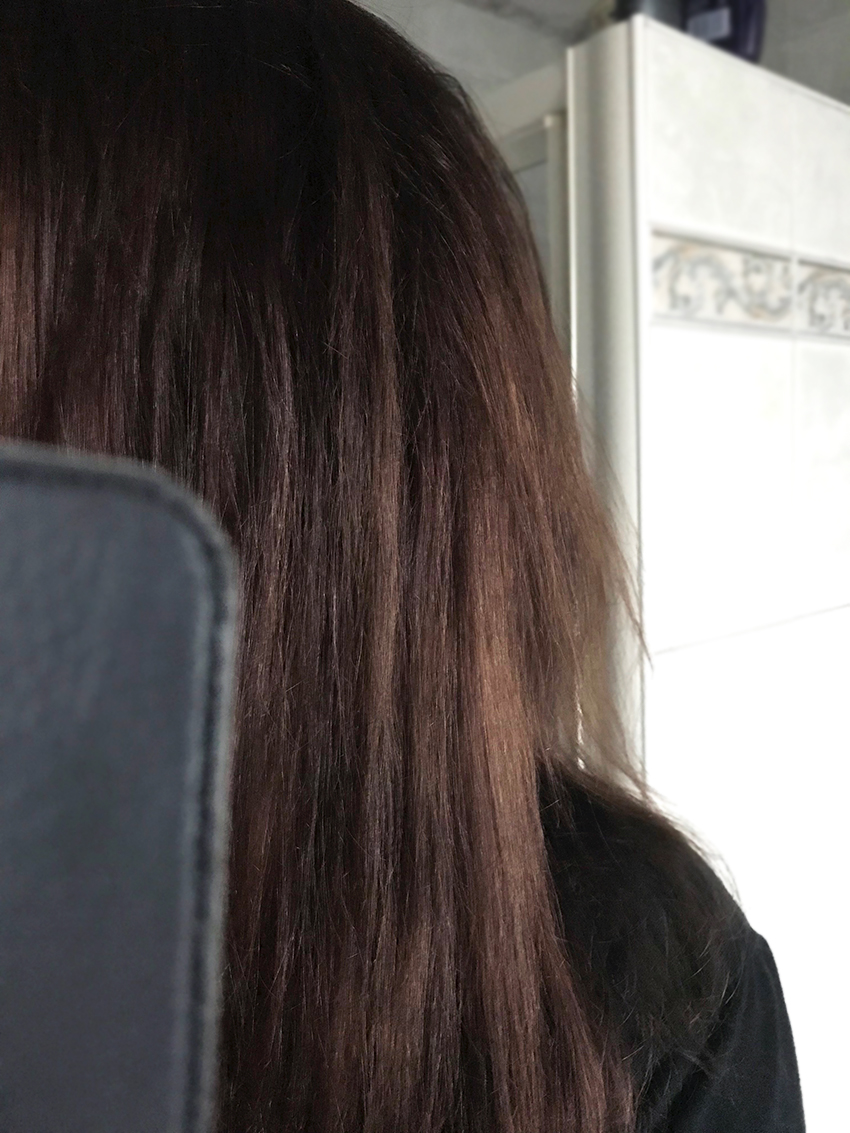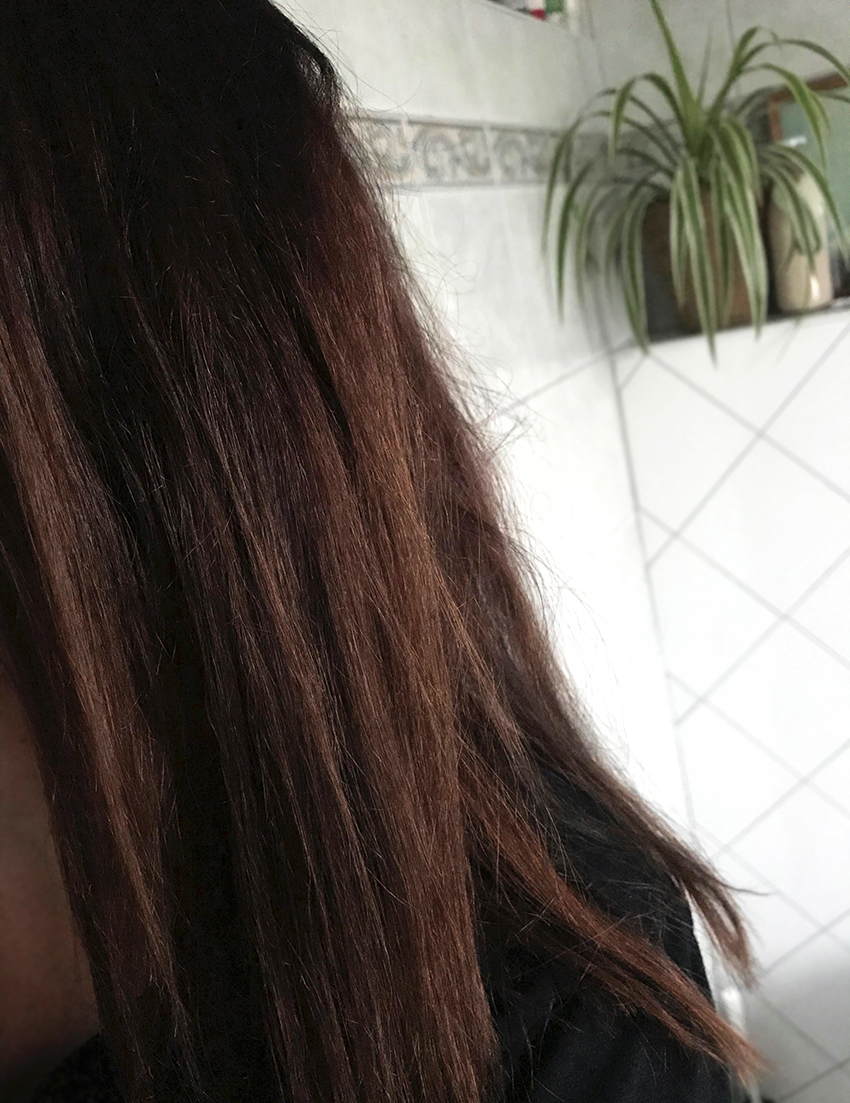 Mijn ervaring
Onder de douche schuimt de shampoo bar onwijs snel op, waardoor ik binnen enkele seconde een hand vol schuim heb — dat is nog eens zuinig! Een beetje schuim is al voldoende om je hele coupe te voorzien van shampoo. Ik breng de shampoo bar rechtstreeks aan op m'n haar, verdeel het schuim en laat het eventjes inwerken. Tijdens het inwerken kan ik de zoete toffee-geur al goed ruiken, heerlijk! M'n haar voelt tijdens het uitspoelen al een stuk zachter aan — dat belooft veel goeds.
Nadat m'n haar droog is, is het erg zachter en glanst het mooi, maar het is niet makkelijker doorkambaar. Nu belooft hij dat ook niet — maar met mijn snel klittende haar, vind ik het toch wel fijn als m'n haar wat makkelijker te borstelen is. Ik heb erg fijn en lang haar, dus klitten zijn onvermijdbaar in mijn haar.
Verder voelt m'n haar lekker luchtig aan, het valt mooi in model en ziet er stukken zachter uit dan normaal. Ik kan helaas niets zeggen over hoe snel je haar weer vet wordt, want ik was iedere dag mijn haar. (Ja, heel slecht, ik wéét het!) De warme toffee-geur is helaas niet terug te ruiken in m'n haar, stiekem vind ik dat toch wel jammer. Maar ik ben allang blij met hoe zacht m'n haar aanvoelt, en hoe mooi het glanst.
Zacht haar, dat is je grootste winst met deze shampoo bar. Zou ik hem opnieuw kopen? Nee, dat niet. Het is een prima shampoo bar, maar ik heb een aantal shampoos van Lush waar ik meer tevreden over ben, zoals Wasabi Shan Kui. Als je de geur goed zou ruiken in je haar, zou ik hem wellicht nogmaals kopen, maar voor nu: op naar de volgende shampoo bar die getest moet worden!

Honey I Washed My Hair Shampoo Bar kost €11,50. Hij behoort tot de vaste collectie.
5 Responses to Review: Honey I Washed My Hair Shampoo Bar