Review: Lush Tantric Energy Shower Bomb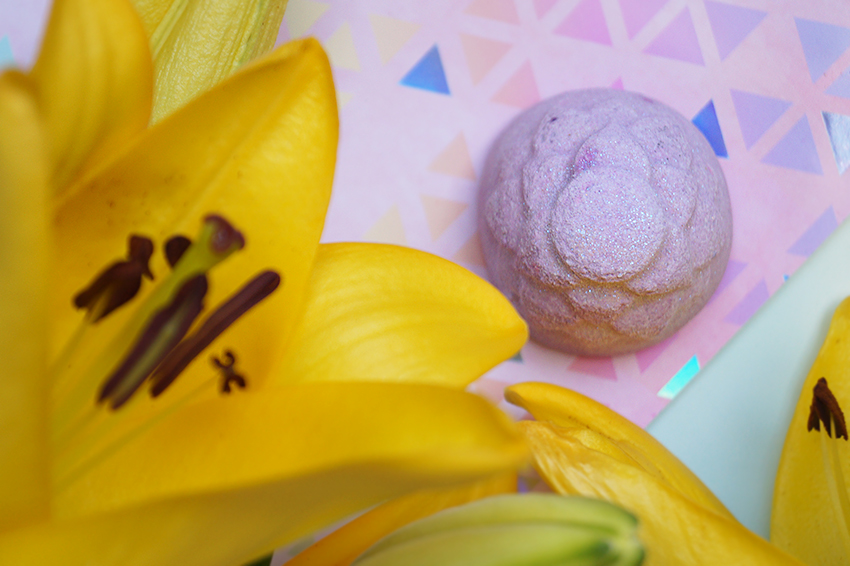 In Liverpool (ik heb echt het idee dat al m'n intro's de laatste 2 maanden zo beginnen) kocht ik deze shower bomb, samen met een boel andere shower bombs. Ik zou voor deze shower bomb alleen al terug gaan naar Liverpool! Hij is niet alleen mooi om te zien, ook ruikt hij heerlijk. Ik wilde zo lang mogelijk wachten met reviewen zodat ik er steeds aan kon ruiken 😂, maar nu m'n review producten op beginnen te ruiken, móet ik hem wel gebruiken. And so I did. En ik onthou je niet van mijn mening erover, lees maar verder!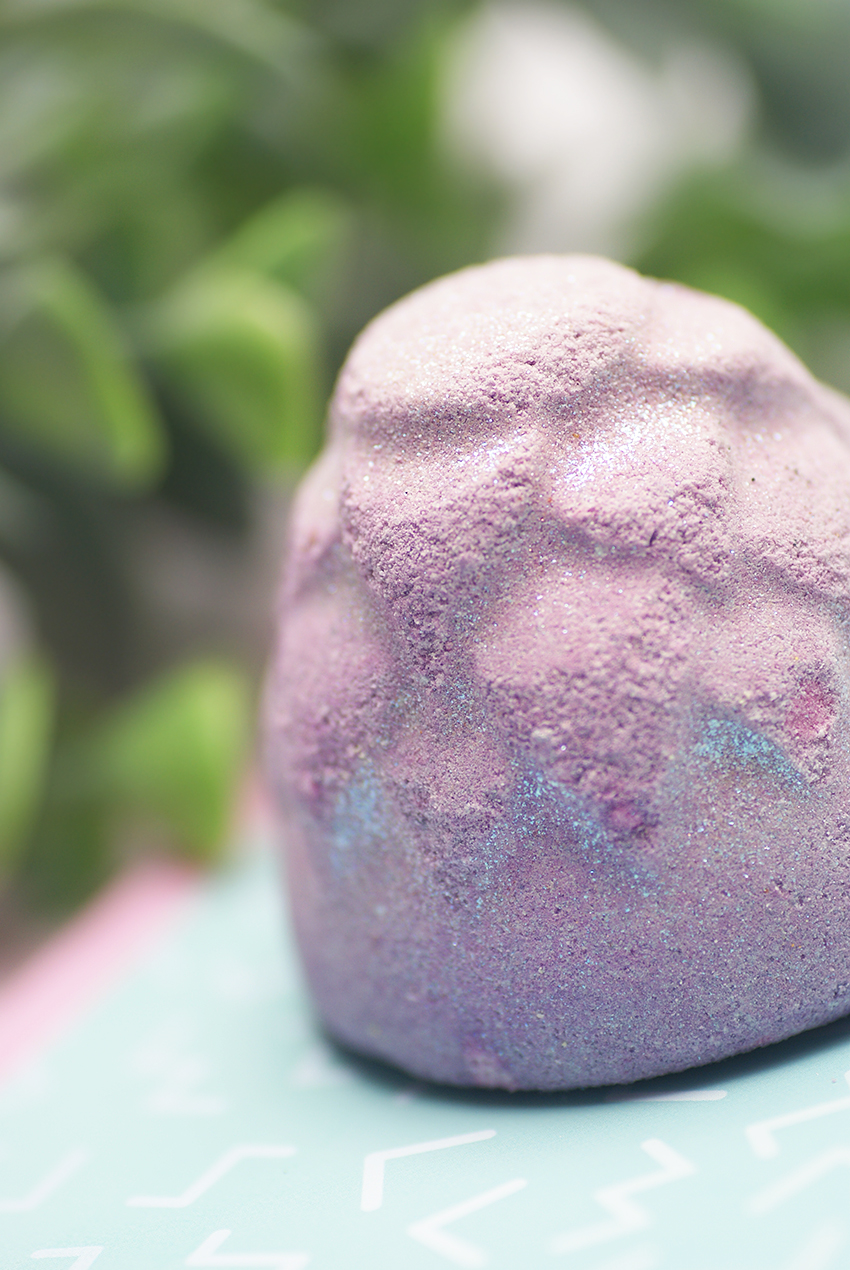 Wat is het?
Lush Tantric Energy Shower Bomb kost €2,95. In Engeland kost hij £2.75. Het is een Liverpool exclusive, maar hij was laatst tijdelijk te koop in de Lush Labs. Een shower bomb is een innovatief (en naked) product. Je neemt hem mee onder de douche, laat de straal erop kletteren, en vervolgens begint hij rijkelijk te schuimen. En dan bedoel ik; rijkelijk, dik en luxe schuim. Je schept het van de shower bomb af en smeert hier je huid mee in. Heerlijk is het! Een shower bomb behoeft geen verpakking en kan meerdere keren gebruikt worden. Zelf leg ik hem apart om te drogen na ieder gebruik, maar je kunt hem ook in meerdere stukken snijden/hakken. Hoe mooi is de shower bomb overigens? De vorm, de kleur, en dé glitters, I love it!
(P.s.: hebben jullie de enorm dubbelzinnige omschrijving van dit product al gelezen in de UK webshop? 😂)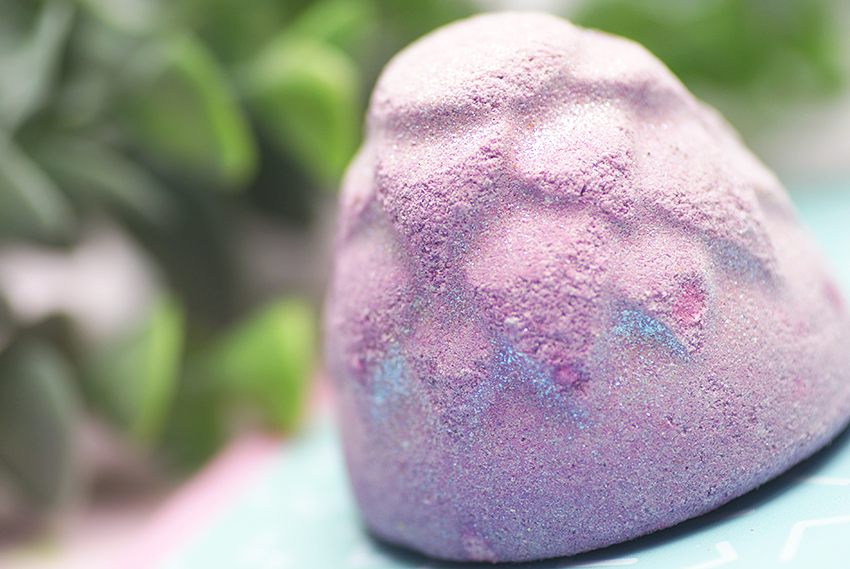 Wat zit erin?
Ingrediënten: Natrium Bicarbonaat (Sodium bicarbonate), Wijnsteenzuur (Potassium bitartrate), Citroenzuur (Citric acid), Aardappelzetmeel, Natrium Laureth Sulfaat, Calciumlactaat gluconaat, Natriumalginaat, Cocamidopropyl-betaïne, Gemberolie (Zingbiber officinale), Jasmijn Absolue (Jasminum Grandiflorum), Eikenmos-absolue, Water (Aqua), Ginsengpoeder, Titanium Dioxide, Calcium Natrium Borosilicaat, Tinoxide, *Benzyl Benzoaat, Parfum, Kleurstof 17200, Kleurstof 42090
Tantric Energy bevat gemberolie, een ingrediënt dat antibacterieel en verfrissend is. Het heeft een stimulerend effect op de bloedsomloop, maar is ook verwarmend; ideaal voor zere spieren! Jasmijn heeft een heerlijk, sensueel en bloemig aroma. Eikenmos werkt genezend en herstellend. Het heeft een aardse, mossige geur en wordt vaak gebruikt in parfums. Ginsengpoeder bevat veel anti-oxidanten, stimuleert de circulatie in de huid, en is bijzonder geneeskrachtig. Er zit ook aardappelzetmeel in de shower bombs — in vrijwel elke shower bomb! Het is 'een absorberend poeder dat opzwelt en uitzet wanneer het opnieuw wordt gehydrateerd, waardoor een luchtige structuur ontstaat'.
De intro verklapte het al, maar Tantric Energy ruikt heerlijk. Hoe kan het ook anders, met jasmijn erin? Het is een zwoele, sensuele geur, wat precies wat de naam past. Zoek maar op wat tantra betekent — het is vrij.. bijzondere tak van yoga. Afijn, deze paarse vriend ruikt bloemig, maar echt heerlijk bloemig. Hij heeft een poederige en musk-achtige ondergrond, waardoor het een warme, bloemige geur wordt.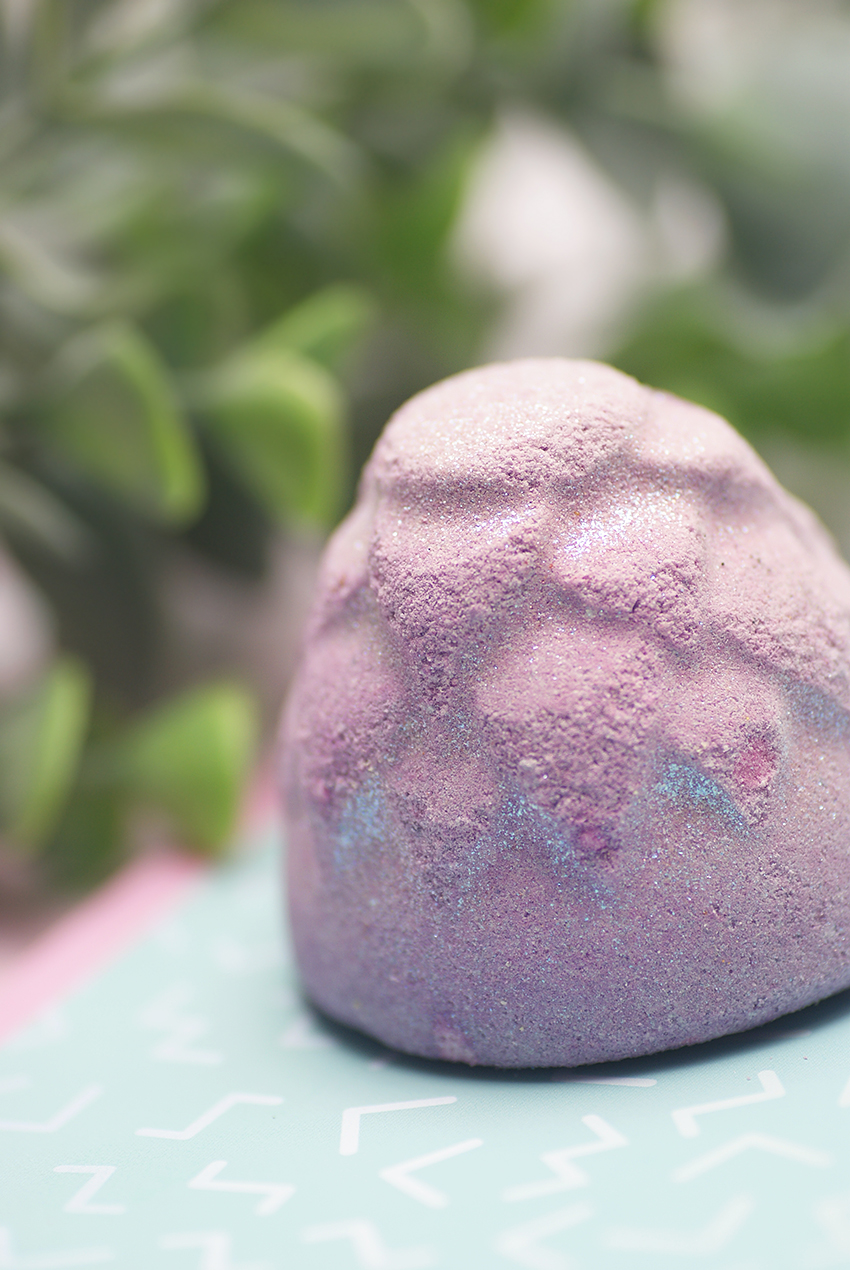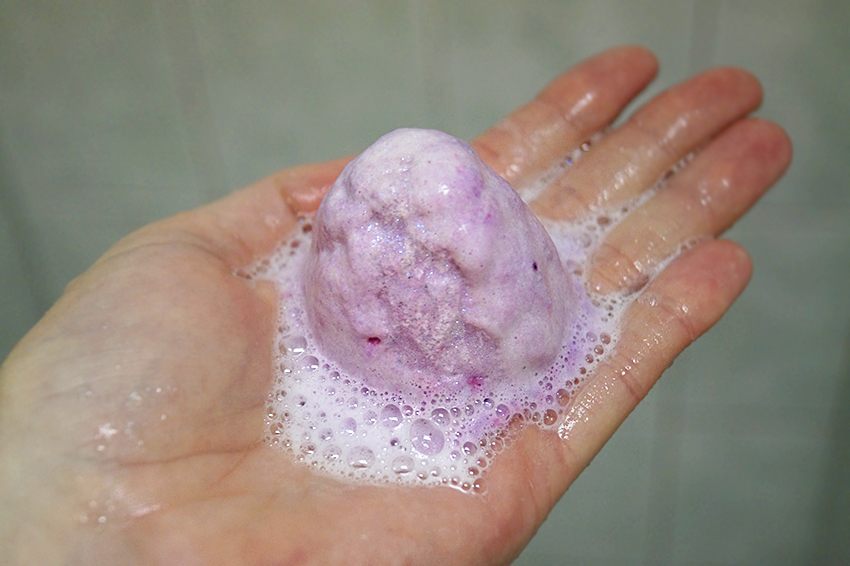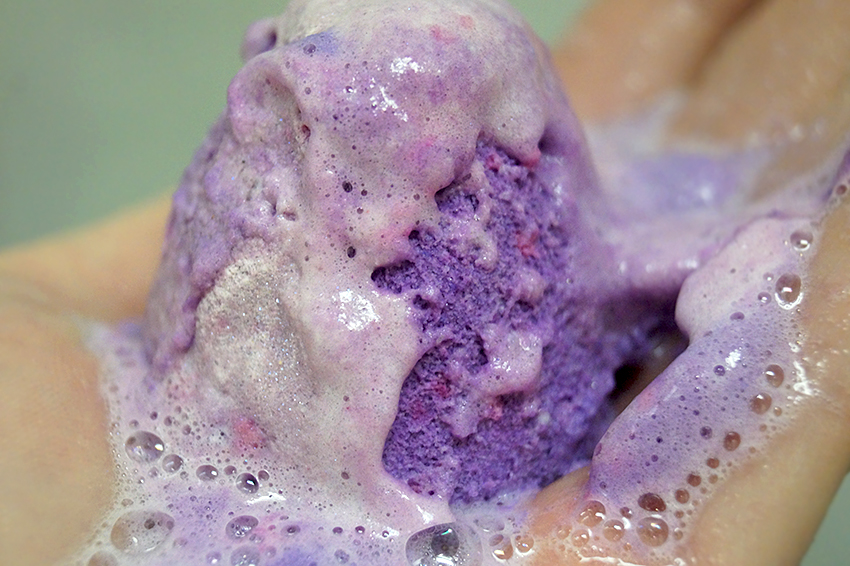 Mijn ervaring
Onder de douche schuimt Tantric Energy goed op. Het schuim is heerlijk om te verspreiden over de huid en voelt zijdezacht aan. Nu ik de shower bomb onder de warme straal houdt, ruik ik veel meer het aardse van het eikenmos, i.p.v. het bloemige. Ik heb wel het idee dat hij iets minder explosief schuimt, hoe vaker ik hem onder de straal houdt. Op gegeven moment maak ik hem nat en rol ik hem tussen m'n handen door, zodat er meer schuim van af komt.
M'n huid voelt een stuk zachter na afloop, maar ook vrij droog en zelfs schilferig. Omdat ik hem toch nog een kans wil geven, probeer ik hem nog een paar keer onder de douche. Die keren lijkt de huid minder droog en schilferig aan te voelen, maar nog niet enorm gehydrateerd. De geur rook ik geen van de keren terug op m'n huid, wat ik wel jammer vind. Een leuke ervaring, maar eigenlijk alleen de eerste keer, daarna moet je best wat moeite doen om hem op te laten schuimen. Of je moet hem vooraf in stukken hakken, maar dat geeft best een rommel, vooral met deze vorm. En anders.. gewoon in één keer gebruiken!

Lush Tantric Energy Shower Bomb kost £2.75.
3 Responses to Review: Lush Tantric Energy Shower Bomb