Review: Lush Flower Power Bath Bomb
Read this post in
Engels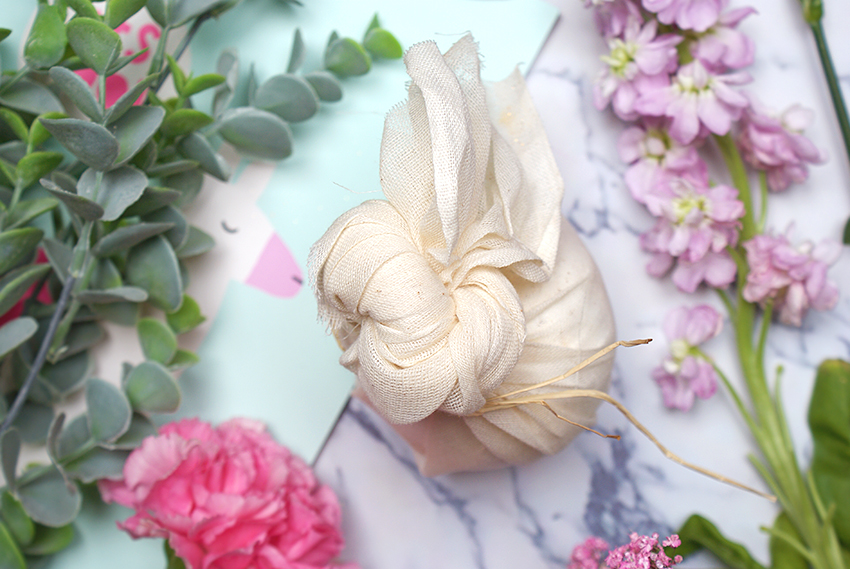 Power to the flowers! Als echte botanische muts moest ik deze bath bomb wel hebben. Hij zit tjokvol zonnebloemblaadjes, maar heeft ook een neteldoek om zich heen gewikkeld. Interessant! Ik wist alleen duidelijk niet dat je het gewoon in de neteldoek moest houden, dus ik pakte hem doodleuk uit. En dat zorgde voor één grote bende in bad. Dus leer van mijn fout en laat hem lekker in z'n doekie zitten. Scheelt je ook weer zonnebloemblaadjes uit je bilspleet plukken na afloop.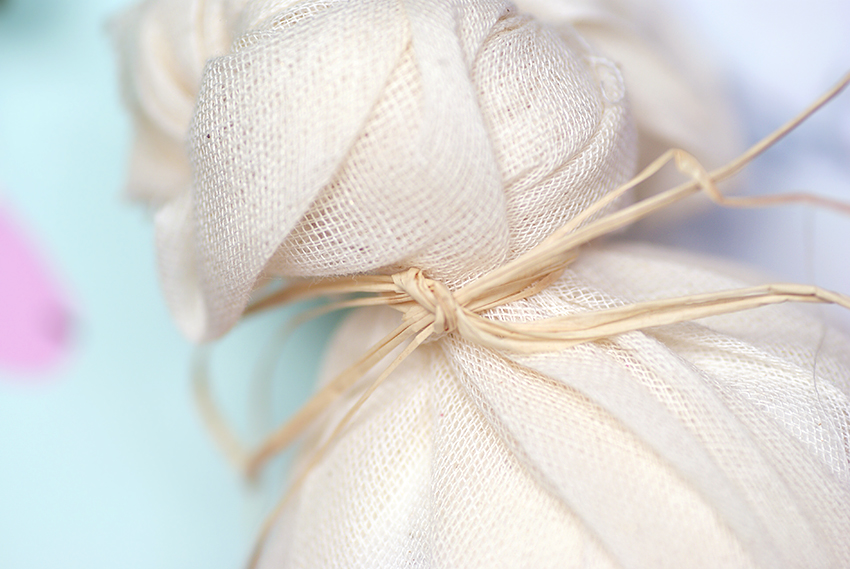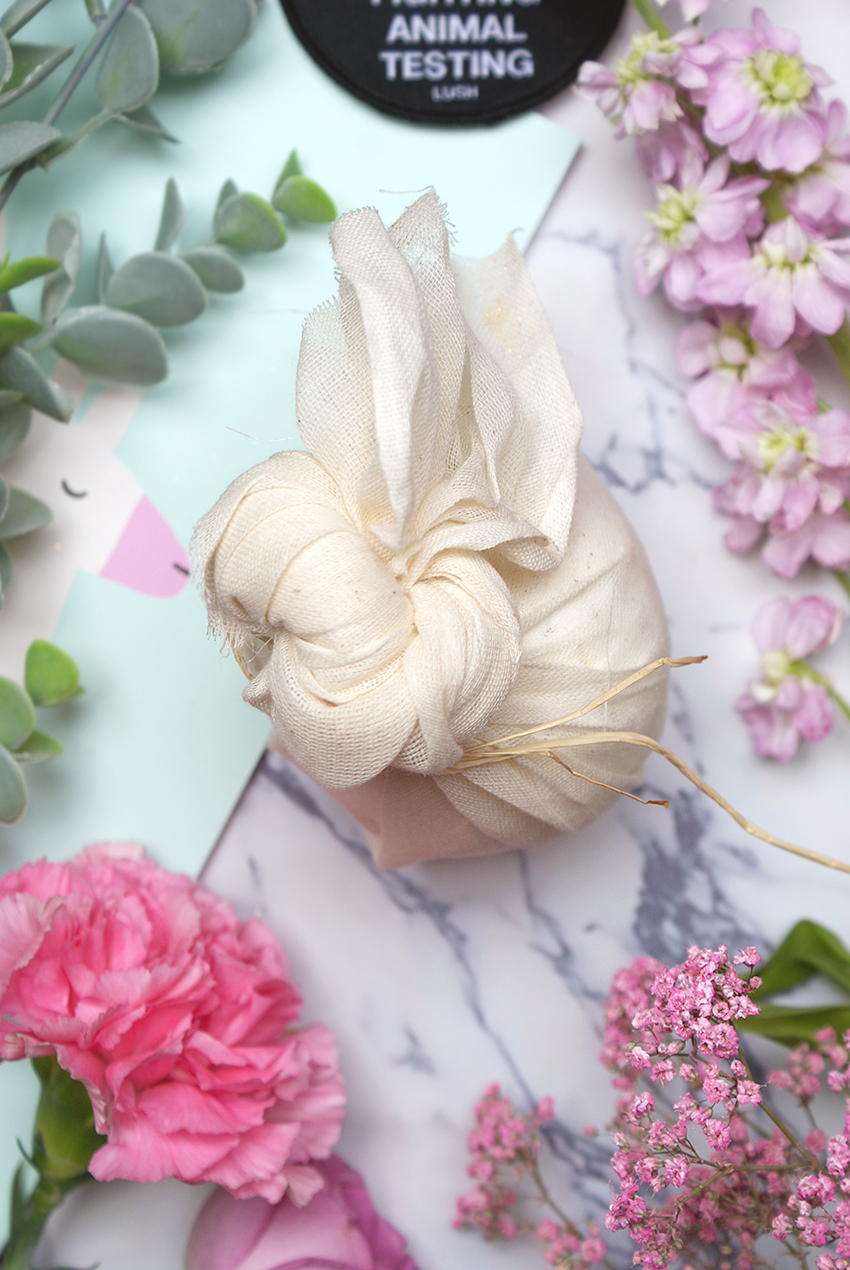 Wat is het?
Lush Flower Power Bath Bomb kost €7,50 en is onderdeel van de tijdelijke Harajuku collectie, bestaande uit uiteenlopende 54 bath bombs. Flower Power is een bath bomb die in een biologisch afbreekbare neteldoek zit, je kunt hem zo in z'n geheel in het water laten zakken. De bath bomb die erin zit is van gemiddelde grootte. Hij bevat tevens zonnebloemblaadjes, die dankzij de neteldoek niet door het putje gespoeld worden. Verwar deze bath bomb overigens niet met Deep Sleep bath bomb, die zit ook in een neteldoek.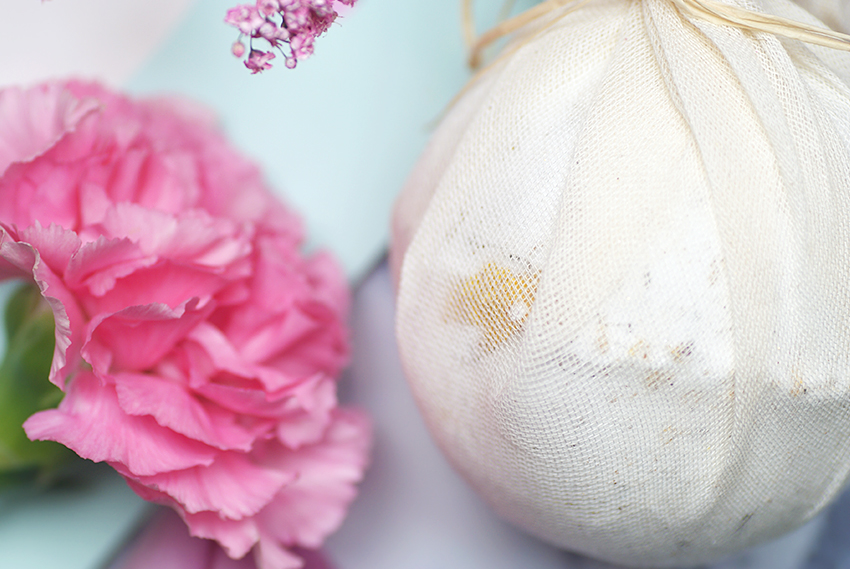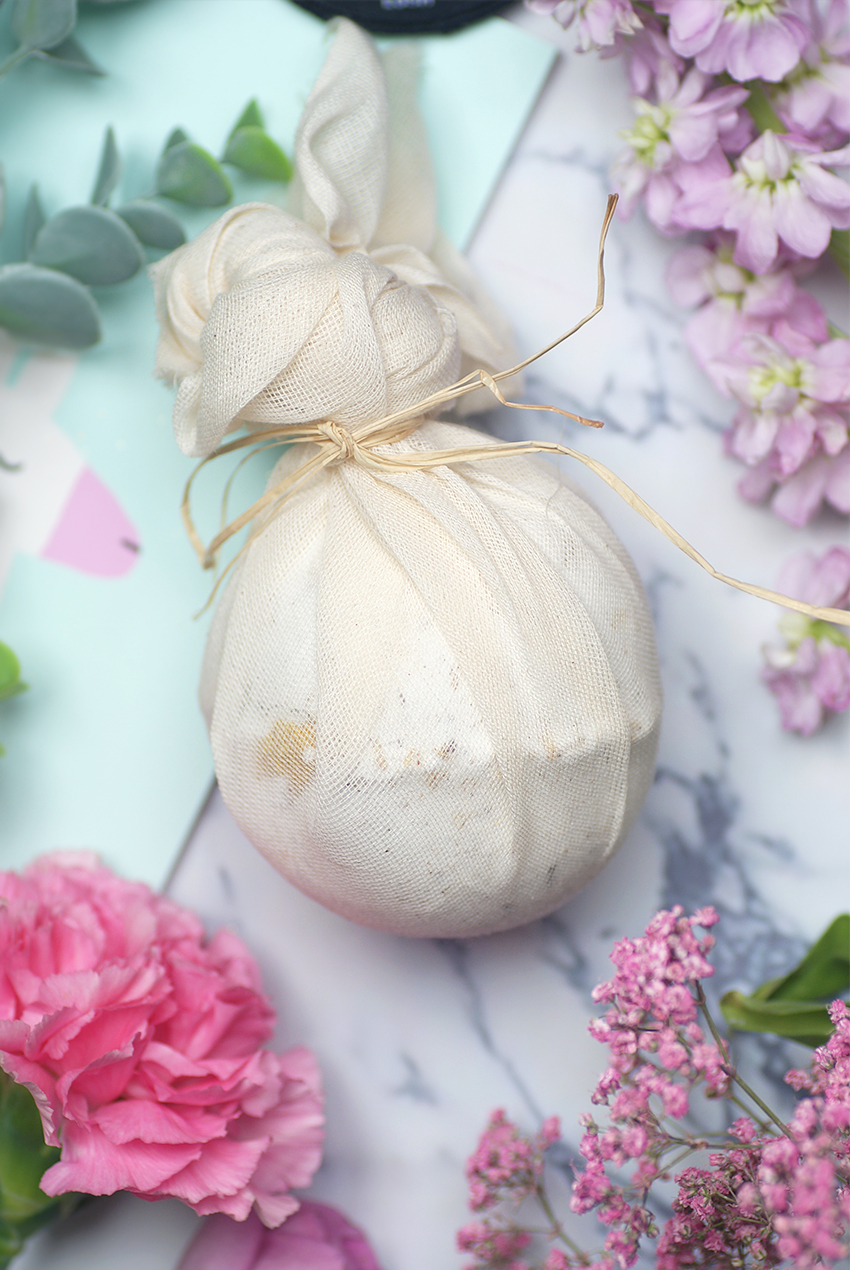 Wat zit er in?
Ingrediënten: Natrium Bicarbonaat (Sodium bicarbonate), Citroenzuur (Citric acid), Zonnebloemblaadjes, Limoenolie (Citrus aurantifolia), Rozenolie (Rosa damascena), Rozenhoutolie (Aniba rosaeodora), Dipropyleen Glycol, Citronellol, Geraniol (Geraniol), *Limonene, *Linalool, Parfum
Behalve zonnebloemblaadjes bevat Flower Power limoenolie en rozenhoutolie. Hij heeft ondanks alleen de rozen erin, een vrij bloemige geur. Ik heb een beetje moeite met de geur omschrijven, want telkens als ik aan Flower Power ruik, gaat m'n neus kriebelen waardoor ik moet niezen 😂 Ik weet niet of hij nu vrij poederig is of gewoon sterk ruikt, maar het maakt het ruiken eraan niet makkelijk 😅 Hoe dan ook, het is een heerlijke poederige en bloemige geur. Ik kan ergens de limoen er wel in plaatsen, het maakt het bloemige erin iets minder scherp.
In de beschrijving in de webshop staat iets over aromatische kamperfoelie en groene mirasspirea, maar dit zie ik niet in de ingrediëntenlijst. In de Engelse webshop staan de ingrediënten er wél bij: honeysuckle (kamperfoelie) en meadowsweet (moerasspirea). Ik weet niet wie die ingrediëntenlijst typt, maar eh.. misschien kunnen jullie mij beter daarvoor inhuren?!?!? 😇😂
Speel het filmpje af in 2160p kwaliteit en op volledig scherm voor de beste ervaring! Het filmpje speelt zich versneld af.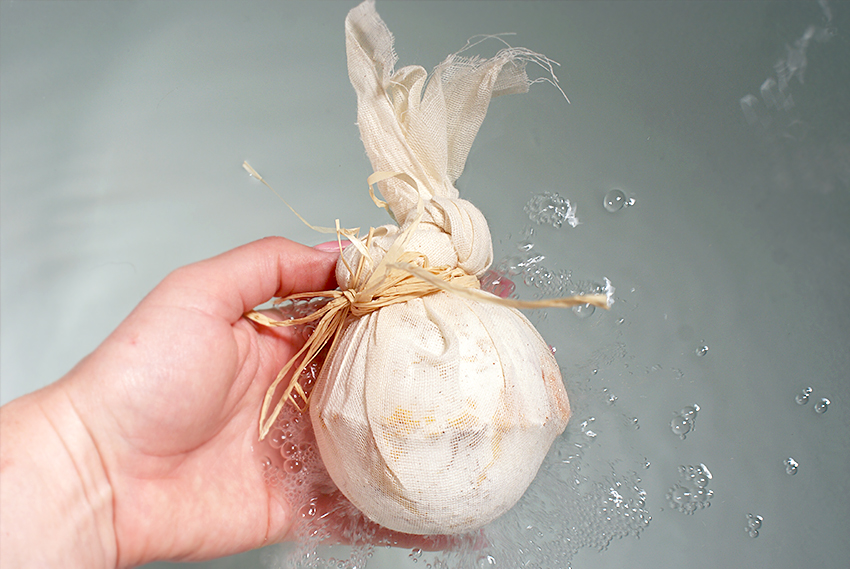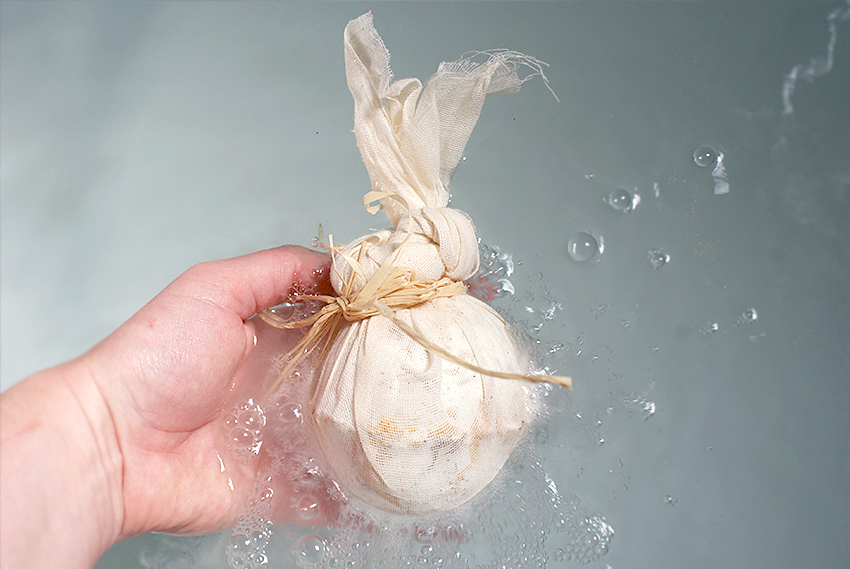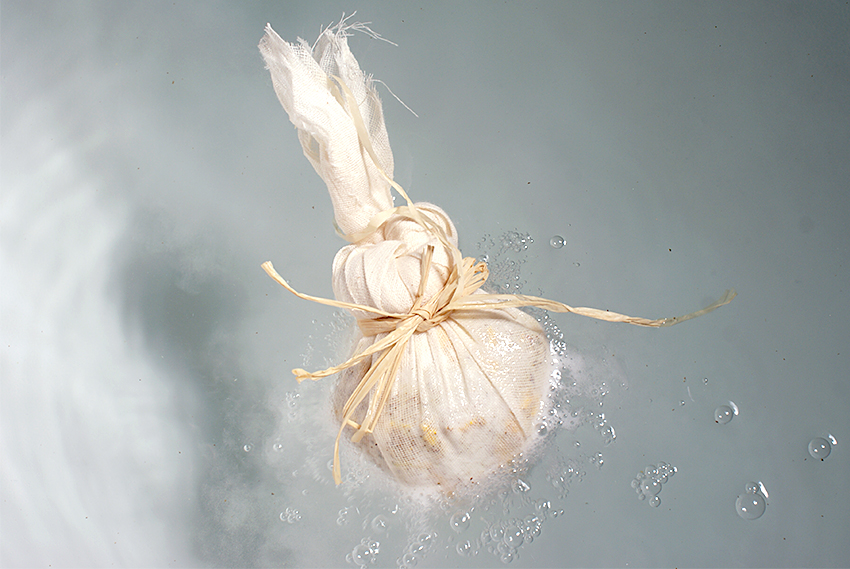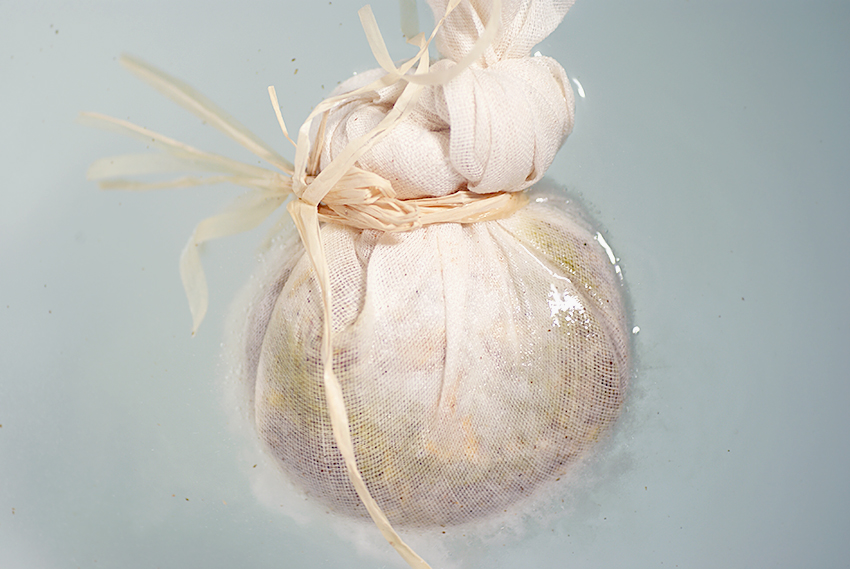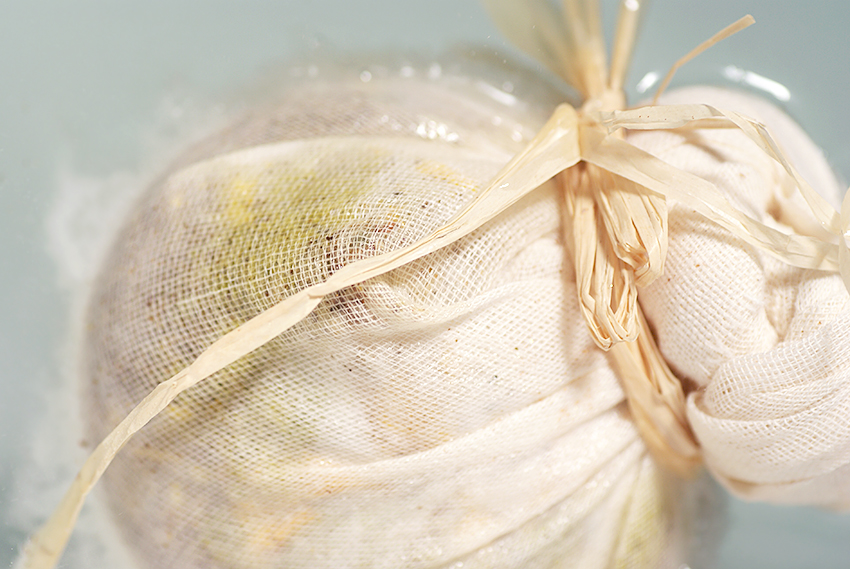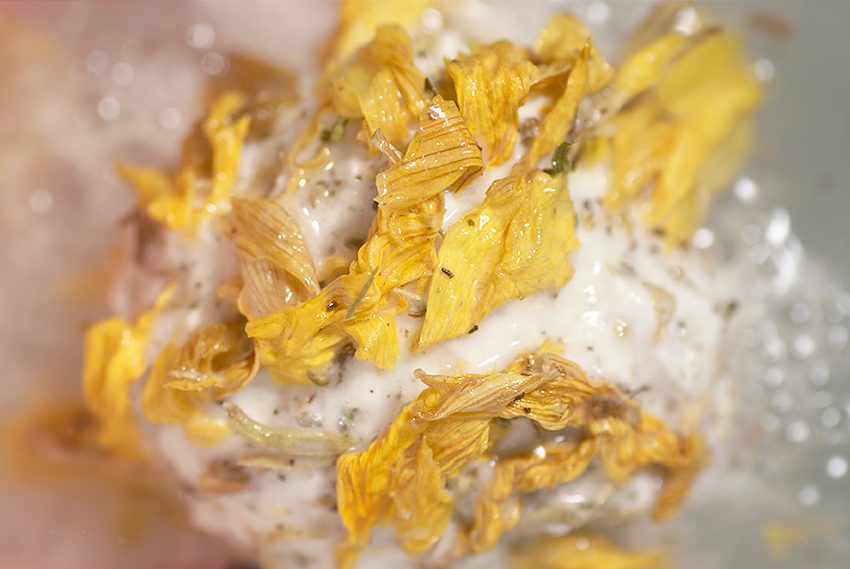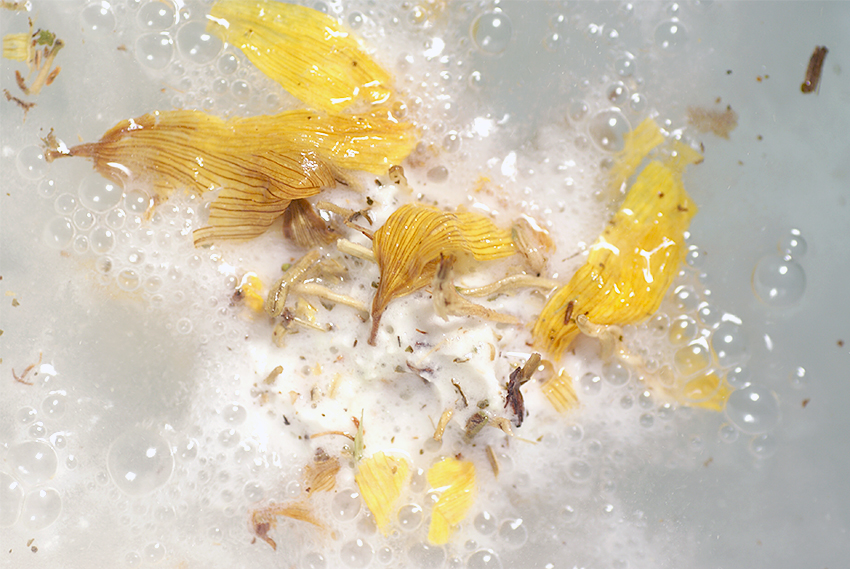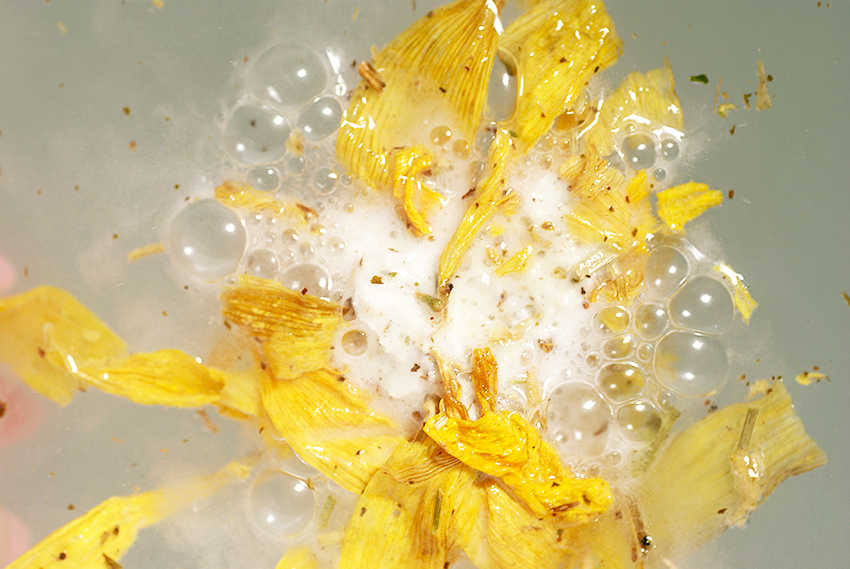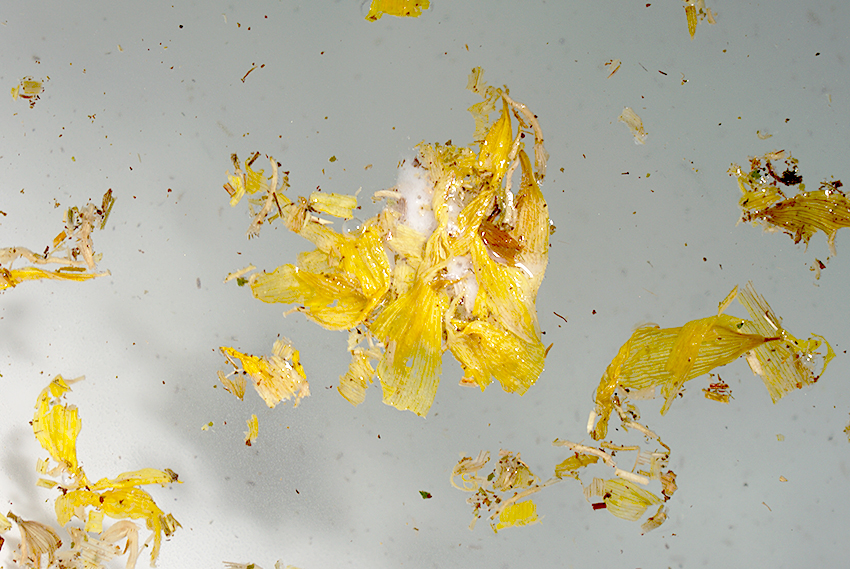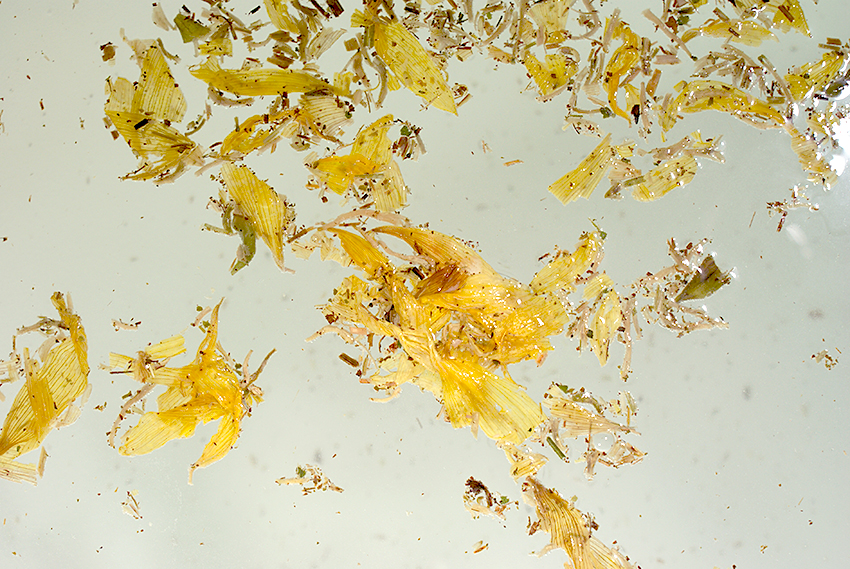 Mijn ervaring
Als je het filmpje hebt gezien, kun je ook zien dat ik hem halverwege het filmpje losmaak en de inhoud eruit.. nou ja, ik wilde hem eruit pakken, maar hij flikkerde zelf al in het water. En zoals ik al zei moet je hem niet eruit halen, want zoals je kunt zien op de foto's, laat dat echt een rotzooi achter in het bad. Handig, Evelien. Misschien voortaan maar een pakje blonde haarverf kopen, in plaats van rood. Flower Power laat meer zonnebloemblaadjes dan bath art achter, er komt amper kleur van deze bath bomb af. Wel is de geur onwijs goed te ruiken, misschien wel één van de sterkst ruikende bath bombs.
Maar goed, in bad dus. Hij dobbert een beetje op de oppervlakte, hij bruist wel, maar geeft dus niet echt kleur af. Hij laat wel een witte waas achter, maar het zijn voornamelijk de zonnebloemblaadjes die kleur geven aan het water. Hij is echt zó mega saai in bad, het water werd uiteindelijk een gelige kleur, of nou ja, het was meer een gloed. De zonnebloemblaadjes en de overige botanische troep waren een leuk effect in bad en leverde wel leuke foto's op, maar waren zoals verwacht een bitch om op te ruimen.
Wat me het meest op viel erna, was dat de geur nog urenlang te ruiken was op m'n huid. Nu lees ik dat vaak wel bij anderen, maar ik ruik dat zelf nooit. Dit keer wel dus — een bloemige geur was nog heel subtiel te ruiken, zelfs m'n vriend rook het. (En die ruikt normaal ECHT niets) Sterker nog, toen ik 's avonds in de badkamer kwam, zou ik zweren dat ik de geur nóg kon ruiken!
Zou ik deze bath bomb aanraden? Nou, dat niet echt. Ik vind hem daarvoor wat te prijzig. Tenzij bath art je geen drol boeit en je gek bent op bloemige baden, dan zou het wel een match kunnen zijn.

Lush Flower Power Bath Bomb kost €7,50. Hij behoort tot de tijdelijke Harajuku collectie.
3 Responses to Review: Lush Flower Power Bath Bomb