Lushmix: Cynthia Sylvia Stout shampoo, Rehab shampoo en Yellow Submarine Bath bomb

Ik hoor je denken — what the f is een lushmix? Nou, dat zal ik je eens vertellen. Ik heb de afgelopen jaren veel Lush producten gehad waar ik foto's van heb gemaakt, ze heb gebruikt, maar nooit een artikel over ze heb geschreven. En dat is zonde, want veel producten gebruik ik nog steeds, waardoor ik heel goed kan vertellen hoe dat product bevalt. Daarom heb ik Lushmix bedacht — een artikel met daarin 3 Lush producten die ik review. Vandaag zijn dat twee heerlijke shampoo's en een vrolijke bath bomb! Ben je benieuwd, lees dan verder.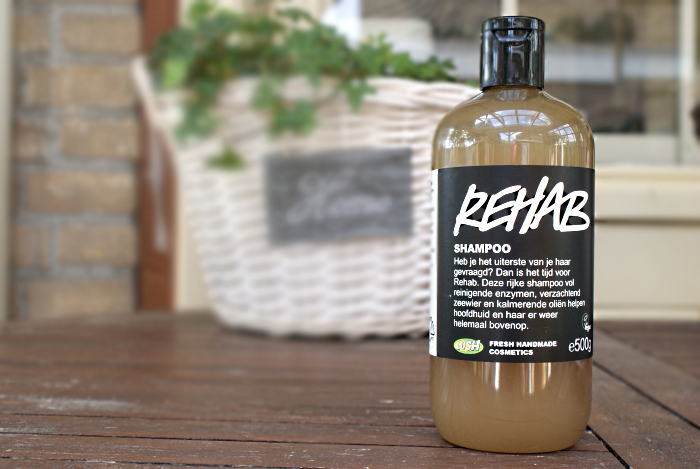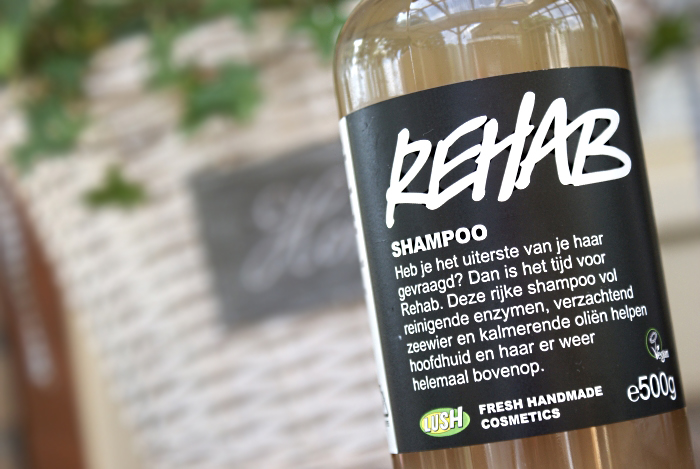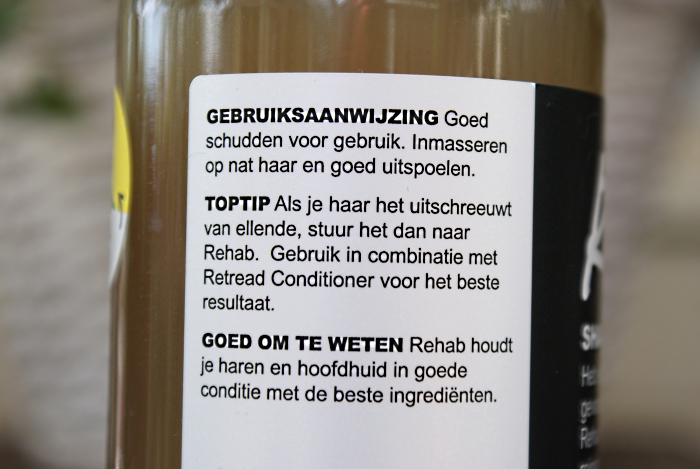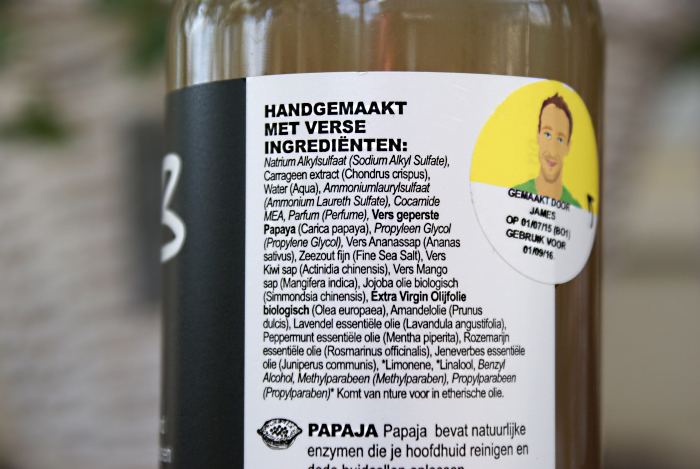 Lush Rehab shampoo
Mijn favoriete shampoo van Lush is toch wel Rehab. En het is raar dat ik deze nog nooit gereviewd heb, want hij is het echt waard om te reviewen. Hij is bedoeld om huidhoofd en haar weer op te knappen door middel van werkzame ingrediënten. Carrageenextract is het ingrediënt dat op de tweede plek staat, wat betekent dat er hier heel veel van in zit! En dat is fijn, want carrageenextract is een soort gelei (verkregen uit zeewier) dat enorm hydraterende eigenschappen heeft. De shampoo bevat ook nog papaya (stimulerend en oppeppend), ananassap, fijn zeezout, kiwisap (reinigend en voedend), mangosap (reinigend), jojoba-olie, olijfolie (hydraterend en beschermend), amandelolie, lavendelolie, pepermuntolie, rozemarijnolie en jeneverbesolie. De overige natuurlijke ingrediënten werken ook hydraterend, reinigend en/of zorgen voor de lekkere geur.
Rehab ruikt heerlijk, heel fruitig en fris. Je ruikt de pepermunt erin goed, erg lekker! Je hebt van deze shampoo niet veel nodig, hij is zuinig in gebruik en schuimt zeer goed, waardoor je makkelijk het product verdeelt over je hoofdhuid. Na het uitspoelen ruik je de geur nog subtiel in m'n haar. M'n haar is zachter, glanst mooi en valt prettiger als ik het met Rehab heb gewassen. Op de lange termijn heeft Rehab voor mij niet echt voordelen — ik heb geen problemen met mijn haar of hoofdhuid. Maar volgens reviews lees ik wel dat veel mensen minder lastig hebben van schilfers en/of jeuk.
Lush Rehab shampoo
€8,95/100 gram
€17,95/250 gram
€29,95/500 gram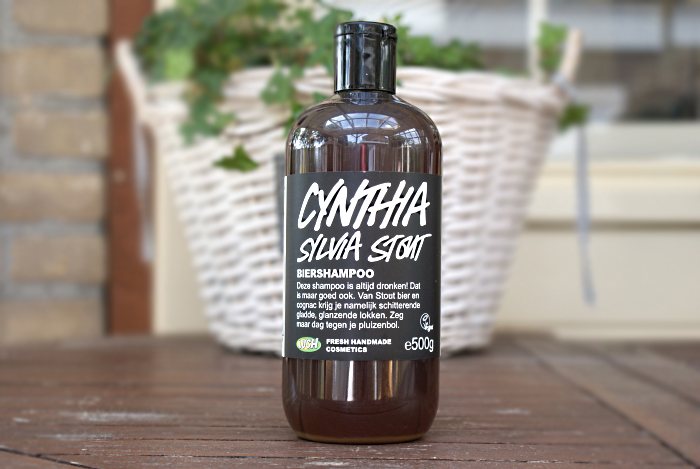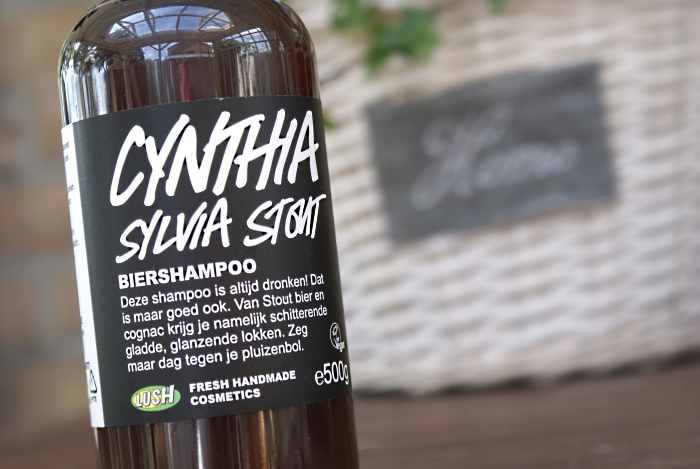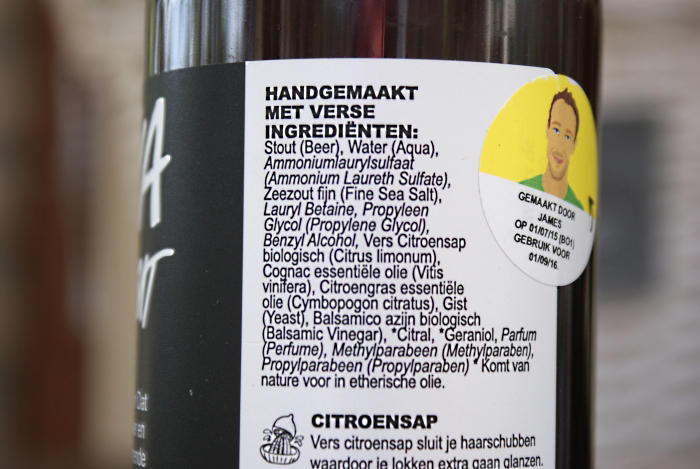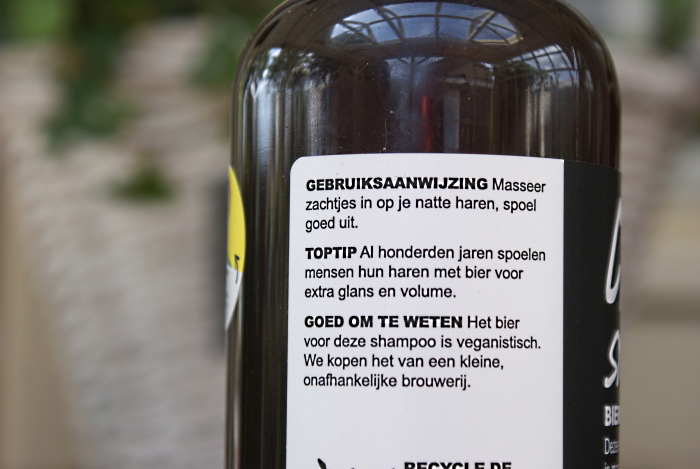 Cynthia Sylvia Stout shampoo
Deze shampoo is enorm geliefd bij m'n moeder, maar ook ik mag hem graag gebruiken als ik bij haar ben! Deze shampoo bevat stout bier, wat zeer rijk is aan proteïne en je haar dus sterker zou maken. Er zit ook fijn zeezout in (geeft volume), citroensap (voor glans), cognacolie en citroengrasolie (ontstekingsremmend). De geur is even wennen, het is wel een beetje een bierlucht, maar ook wat fris dankzij de citroen erin.
Als ik deze shampoo gebruik is m'n haar minder pluizig en glanst het meer. Ik merk echt dat er flink wat citroen in zit, want daar gaat je haar zó van glanzen!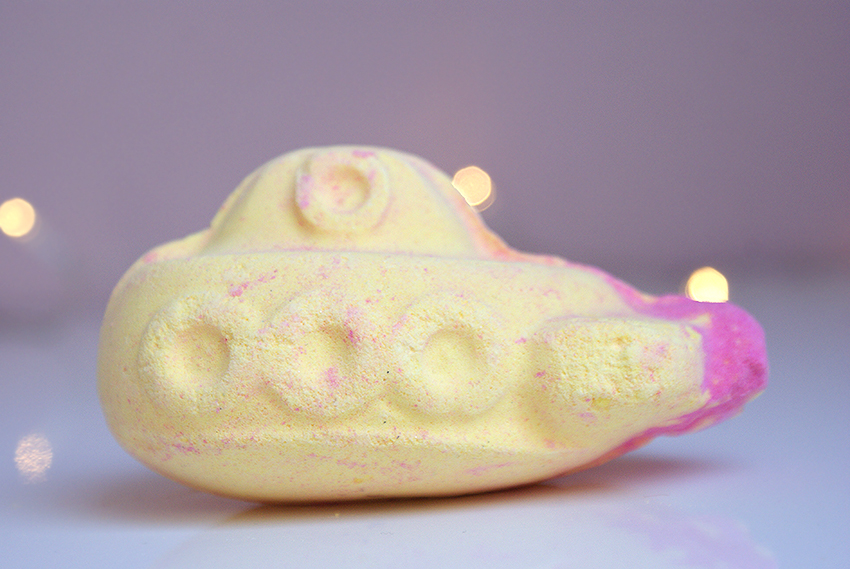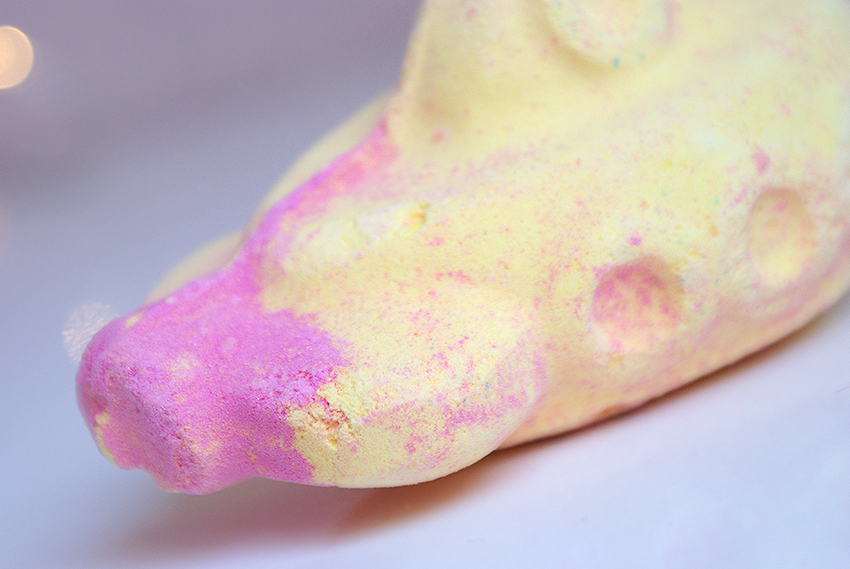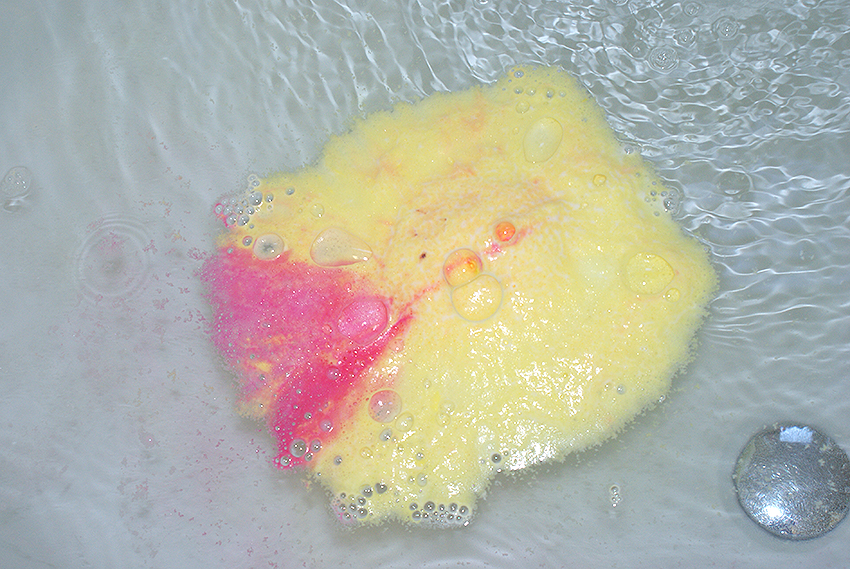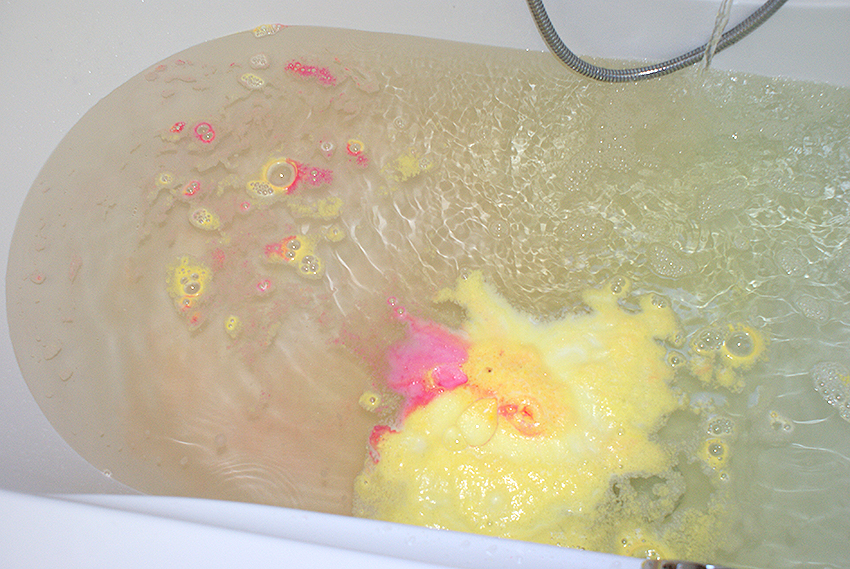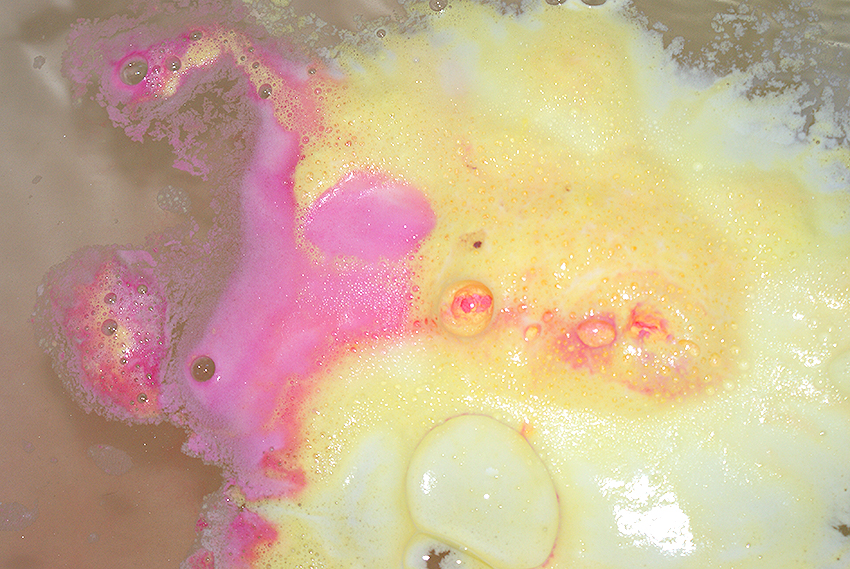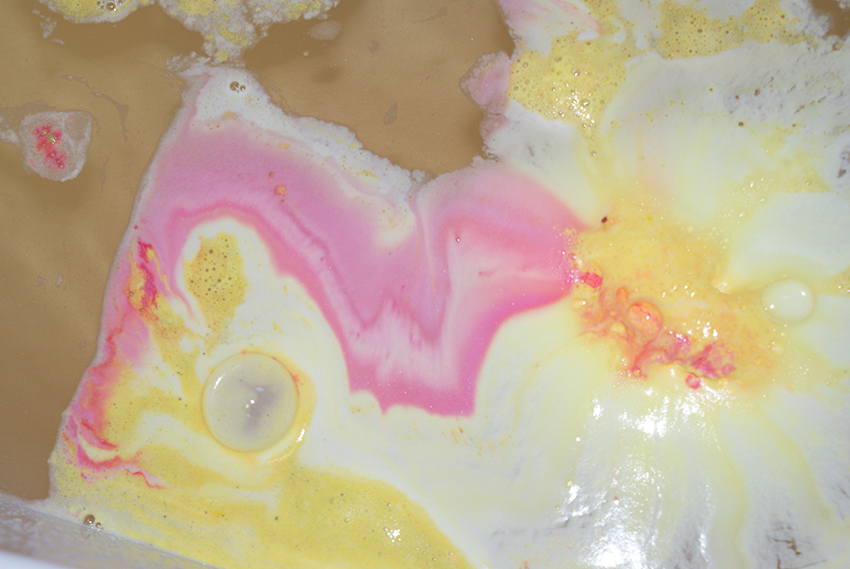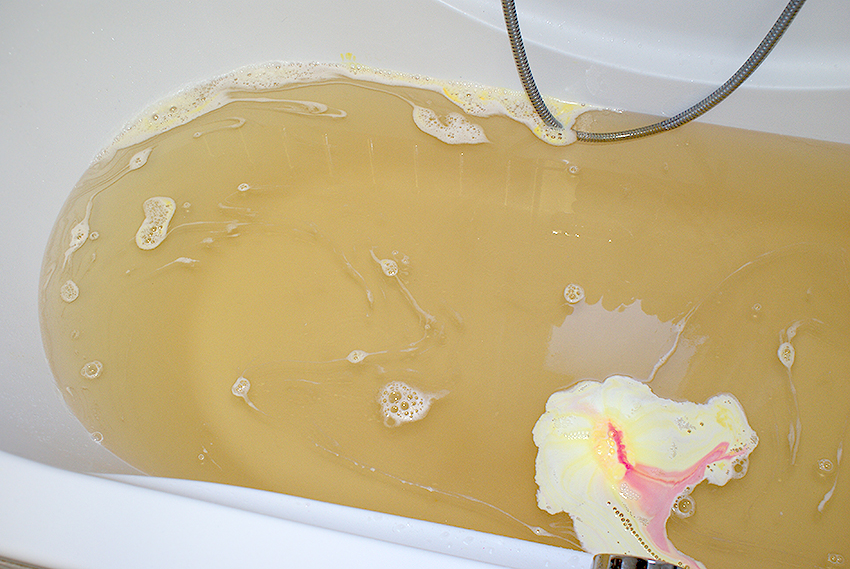 Yellow Submarine Bubble Bar
Deze vrolijke onderzeeër is een heerlijke tropische bath bomb. Niet alleen vind ik hem er leuk uitzien, ook zitten er flink wat fijne ingrediënten in! Braziliaanse sinaasappelolie, korianderzaadolie en citroengrasolie zorgen voor frisse en tropische geur. In bad is hij leuk om te zien — geel en roze, heel vrolijk. Het schuim voelt zacht aan en de hele badkamer is gevuld met de tropische geur. Ik vind dit een leuke bath bomb! Ik word er opgewekt en vrolijk van. 🌞
Lush Yellow Submarine Bath Bomb (€5,75)
Welke van deze drie producten spreekt jou het meest aan?
4 Responses to Lushmix: Cynthia Sylvia Stout shampoo, Rehab shampoo en Yellow Submarine Bath bomb