Review: Lush Pansy body lotion
Read this post in
Engels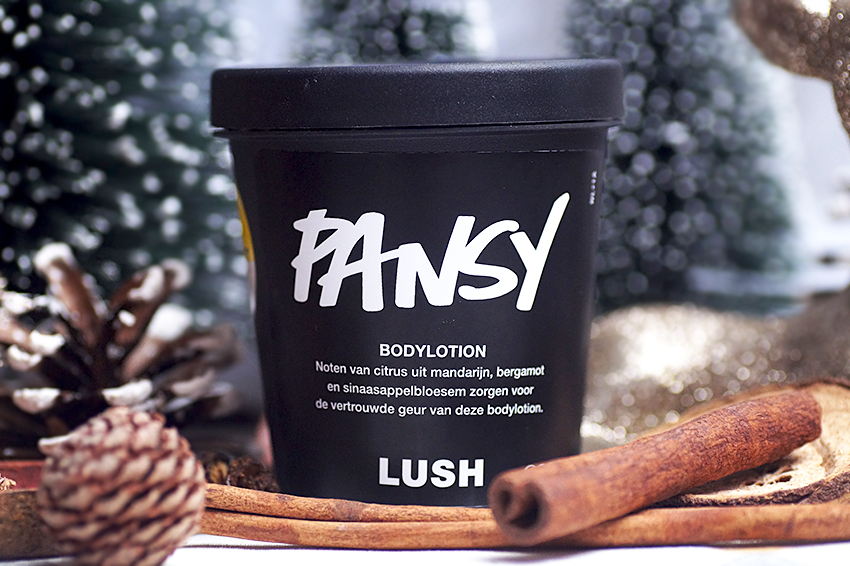 Ik hoor je denken: Pansy? Die ken ik niet. Maar als ik zeg "The Olive Branch", dan gaat er misschien wel een belletje rinkelen! Pansy body lotion werd onlangs, samen met een hoop andere body lotions, uitgebracht. Echter was dat wel tijdelijk, maar goed nieuws: Pansy is terug en hij blijft in het vaste assortiment. Hoog tijd om deze body lotion dus even goed te reviewen. Lees je mee?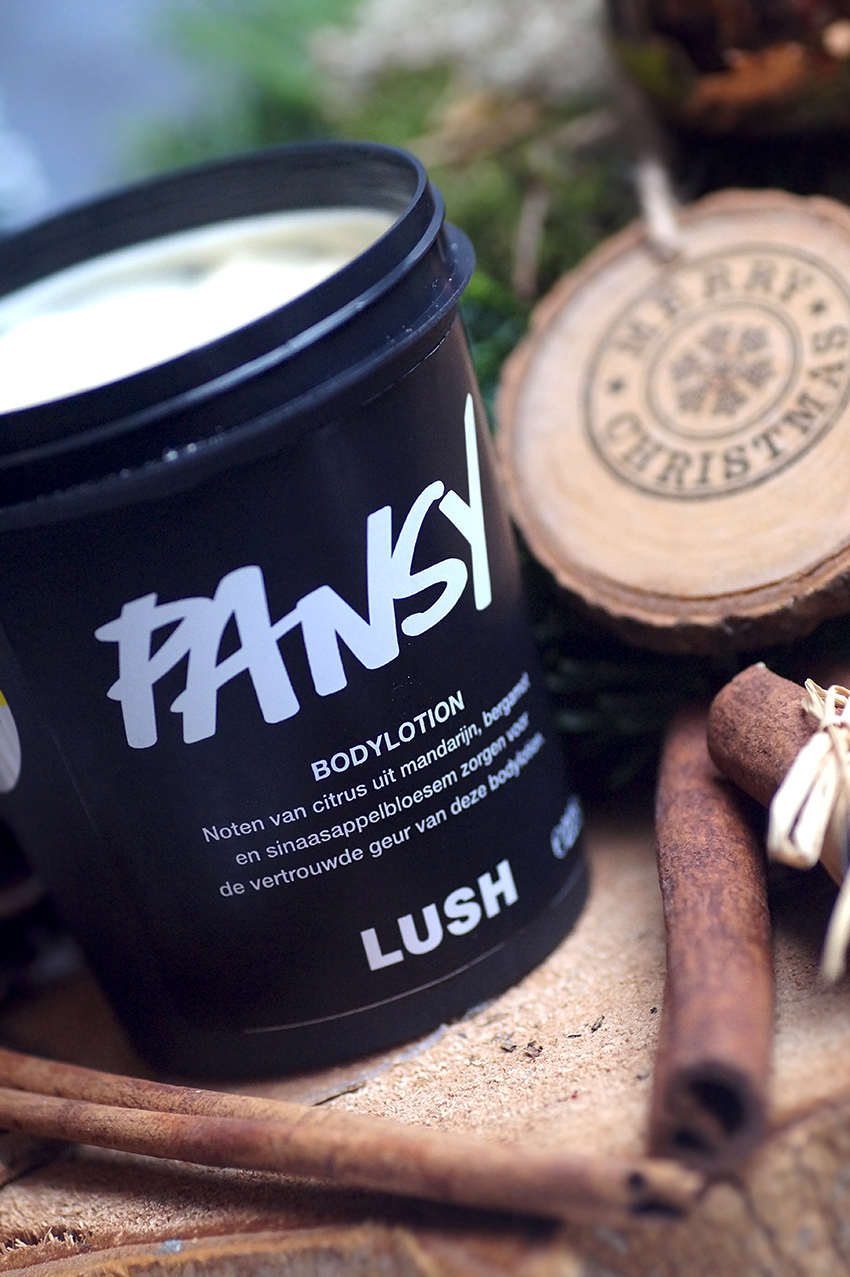 Wat is het?
Lush Pansy body lotion kost €22,00 voor 225 gram. (Niet 250 gram zoals op de website staat!) Hij is er in slechts één formaat, dat vind ik altijd wel een minpunt. Om nou meteen 22 ekkies neer te knallen voor een grote pot body lotion 🤔 Pansy was onderdeel van een lancering met meerdere body lotions, of eigenlijk, body milks. En de prijzen zijn niet mals! Zo kost The President's Hat bijvoorbeeld maar liefst 40 euro voor een pot. Een bietje te gek, als je het mij vraagt. Maar goed, Pansy is één van de goedkopere, gelukkig. En hij bestaat ook in de naked versie!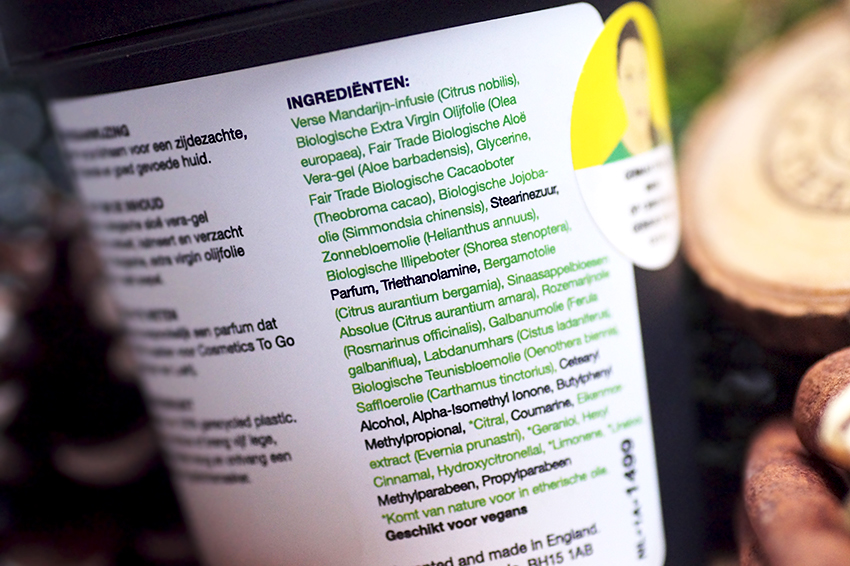 Wat zit erin?
Ingrediënten: Verse mandarijninfusie, Biologische Extra Virgin Olijfolie (Olea europaea), Fair Trade en Biologische Aloë vera-gel, Glycerine, Fair Trade en Biologische Cacaoboter, Biologische Jojoba-olie, Stearinezuur, Zonnebloemolie (Helianthus annuus), Biologische Illipeboter (Shorea stenoptera), Parfum, Triethanolamine, Bergamotolie (Citrus aurantium bergamia), Sinaasappelbloesem Absolue (Citrus aurantium), Rozemarijnolie (Rosmarinus officinalis), Galbanumolie, Labdanum-hars, Biologische Teunisbloemolie (Oenothera biennis), Saffloerolie (Carthamus tinctorius), Cetearyl Alcohol, Alpha-isomethyl-ionone, Butylphenyl Methylpropional, *Citral, Coumarine, Eikenmos-extract (Evernia prunastri), *Geraniol, Hexyl Cinnamal, Hydroxycitronellal, *Limonene, *Linalool, Methylparabeen, Propylparabeen
Lush maakt 't vaak goed bij mij, door de ingrediëntenlijst te lezen. Er zit wel echt een shitload aan lekkere ingrediënten in, hoor. Verse mandarijninfusie om te beginnen, gevolgd door olijfolie, aloë vera-gel, cacaoboter, jojoba-olie, zonnebloemolie, illipeboter, bergamotolie, sinasappelbloesem, rozemarijnolie, galbanumolie, labdanum-hars, teunisbloemolie en saffloerolie. Dat is de halve fucking Holland & Barrett! Ik ga niet van elk ingrediënt vertellen wat ze doen, want je zit je over een uur nog te lezen. Ik heb het wel even opgezocht uiteraard, en het meeste van de ingrediënten blinken uit in hydrateren, verstevigen en verzorgen.
De geur
Pansy is dus eigenlijk gewoon The Olive Branch, maar voor mensen die niet bekend zijn met deze geur, leg ik het graag uit. The Olive Branch staat bekend om zijn zonnige, Mediterraanse mandarijntjes-geur. Een heerlijk citrusgeur — maar wel citrus à la sappige mandarijntjes, niet puur citroenen en limoenen. Een vleugje sinaasappelbloesem maakt hem meer dan gewoon een citrusgeur, namelijk eentje met een lichtbloemige ondergrond. De galbanumhars voegt een zeer lichte, kruidige en houtachtige noot toe aan de geur, waardoor de geur heerlijk warm en zonnig wordt. Ik heb altijd een fles douchegel staan hiervan, en bij voorkeur neem ik hem mee op elke vakantie, omdat de geur zo perfect bij zonnige vakantieoorden past. Warm, citrus-fruitig, zoet, zwoel en lichtbloemig. Zonnetje in een potje. Of flesje.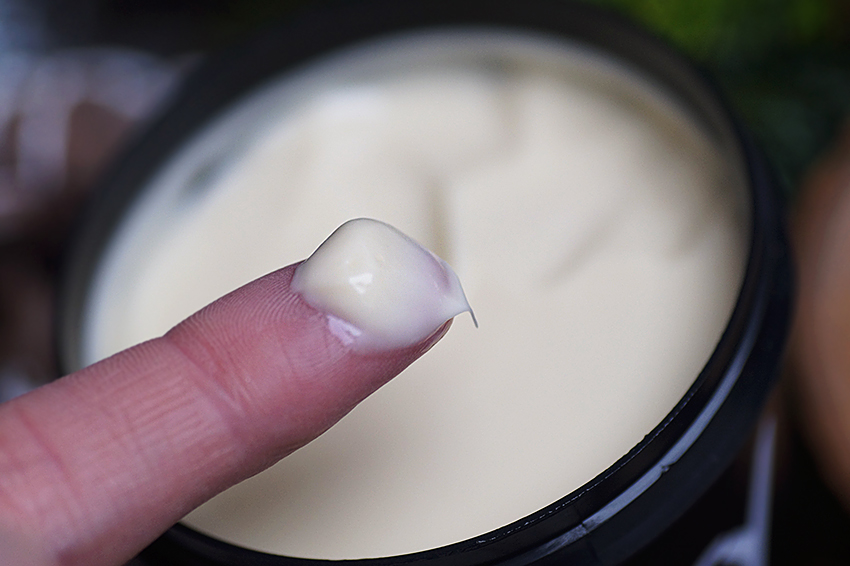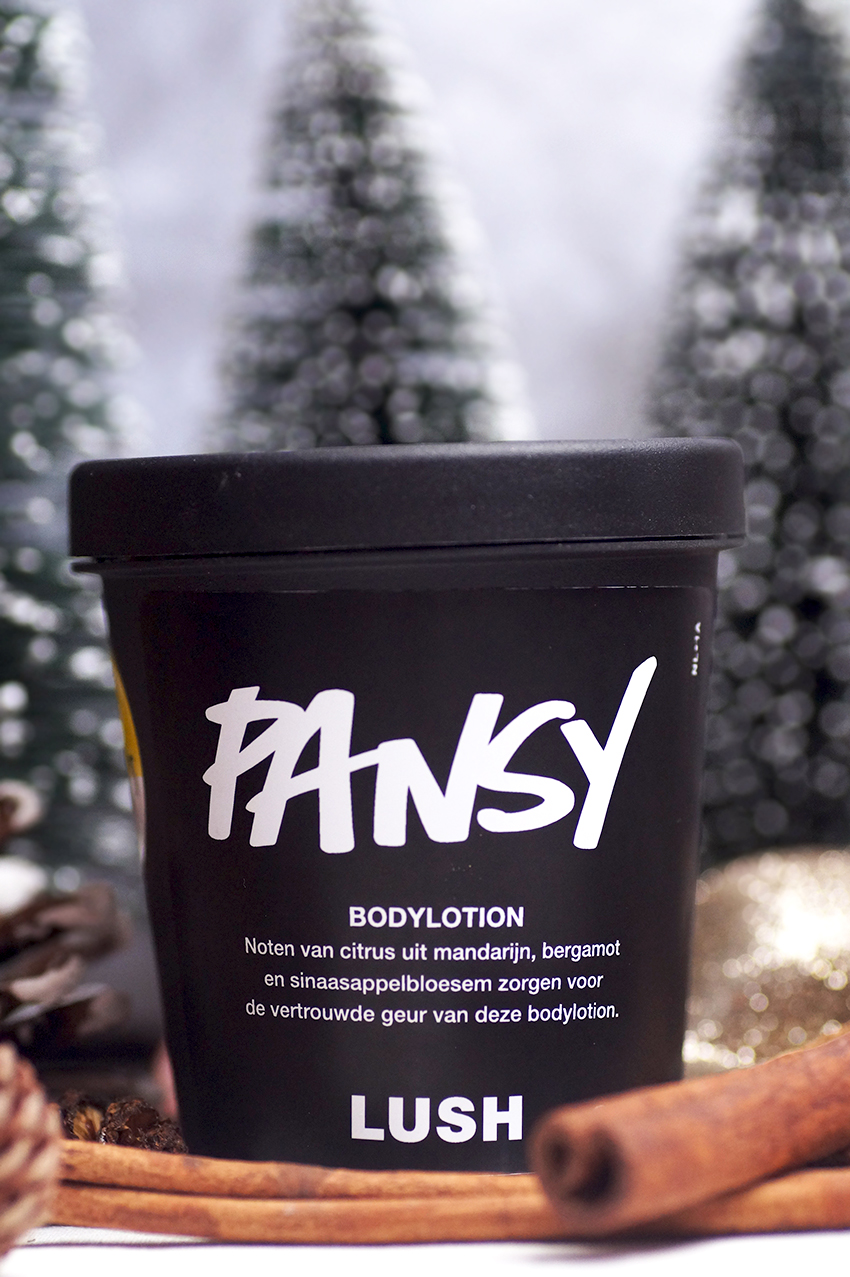 Mijn ervaring
De substantie van de body lotion is heerlijk. Stevig, vol en romig (een beetje zoals ik ben) en heerlijk uit te smeren. Je hebt maar een heel klein beetje nodig, want hij is vrij geconcentreerd. De geur die vrij komt tijdens het uitsmeren is héééérlijk, exact de heerlijke geurnoten van The Olive Branch. Als je 'm rechtstreeks uit de pot ruikt, dan ruik je amper wat — pas op je huid komt de geur tot leven, en neemt hij mee naar een zonnig vakantieoord waar het 36 graden is en waar je onbeperkt cocktails kan drinken.
De body lotion blijft wel 'liggen' op je huid; er blijft een dun, vettig laagje achter. Hij trekt niet volledig in, en dat terwijl mijn huid kurkdroog is momenteel. Hij is dus onwijs voedend, maar dat is ook niet gek met die ingrediënten. Hierdoor is dit voor mij geen body lotion om 's avonds te gebruiken voor het slapen gaan, want dan smeer ik m'n hele beddengoed onder. Het is echt een geparfumeerde bodylotion, dus ik zou hem niet dragen in combinatie met een compleet andere geur. Je zou hem kunnen combineren met Pansy parfum als je echt gek bent van deze zonnige geur! De geur blijft echt urenlang op m'n huid hangen, en het laagje op de huid blijft de hele dag aanwezig.
Ik ben al iets positiever over deze vrij prijzige body lotions. Het zijn heerlijke, voedende, geparfumeerde body lotions die lang mee gaan. Je hebt er weinig van nodig en ze blijven de hele dag werken. Ik vind Pansy de prijs zeker waard, en hoewel ik niet nog een pot ga kopen hierna, zal ik hem met veel plezier opmaken tot het laatste beetje uit de pot is.
Lush Pansy body lotion kost €22,00 en bevat 225 gram. Hij behoort nu tot de vaste collectie.
5 Responses to Review: Lush Pansy body lotion