Milieuvriendelijke alternatieven voor de spons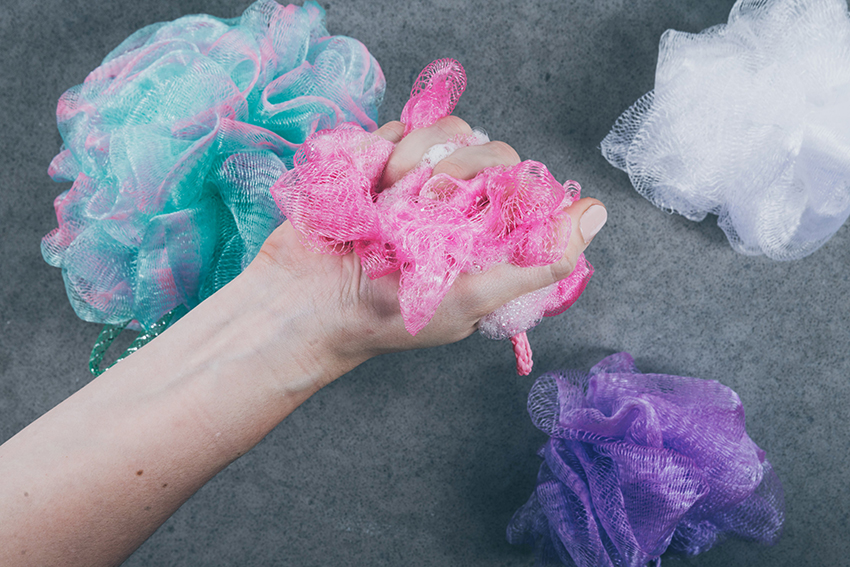 Je kent ze wel: die leuke, vrolijk gekleurde puffy sponzen aan een touwtje. Bekend onder de namen puff, loofah of gewoon spons. Handig om op te hangen in de douche, ideaal om douchegel erin te doen, zodat het lekker gaat schuimen. Heel veel winkels verkopen ze, waaronder elke drogist.
Maar wist je dat ze mega slecht zijn voor het milieu? Bij iedere douchebeurt dat je hem gebruikt, verliest hij door de wrijving kleine stukjes plastic, die in het doucheputje spoelen en uiteindelijk in de zee belanden. En aangezien we al genoeg plastic en troep in de zee hebben drijven, is op zoek gaan naar een alternatief totaal geen slecht idee. Bovendien zijn deze sponzen een bron van bacteriën.. 👎🏻😩
In het artikel van vandaag laat ik je een aantal goede, milieuvriendelijke alternatieven zien. Lees je mee?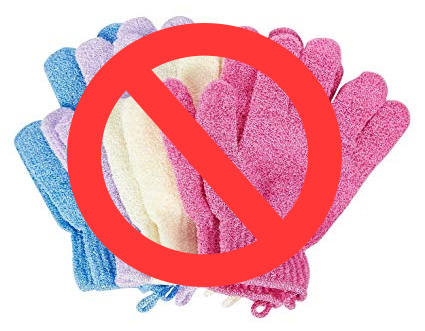 Niet alleen je spons in de douche is een boosdoener, ook zo'n scrubhandschoen of zelfs normale schuursponsjes zijn uit ben boze. Ik zei al dat ze een bron van bacteriën zijn (bron), dit komt doordat ze zijn gemaakt van poreus materiaal (voornamelijk polypropeen, polystyrene of polyetheen), waar de bacteriën in achterblijven. Doordat ze achterblijven vermenigvuldigen ze zich, waardoor je spons steeds viezer wordt. Uit een studie blijkt zelfs dat een schuursponsje meer bacteriën bevat dan een toiletbril 😩 Buiten dat is de afbreek van kleine, plastic deeltjes (microplastic) gewoonweg erg slecht voor het milieu, maar ook uiteindelijk voor de mens. Plastic dat in de zee beland, wordt ingeslikt of opgegeten door vissen (bron), en drie keer raden waar vissen uiteindelijk belanden? Precies, op ons bord. (Nog een reden om geen dieren meer te eten!)
Gelukkig zijn er tegenwoordig talloze alternatieven. Denk maar aan een plantaardige loofah, een konjac spons, een hammam-washand van sisal, een spons van cellulose, sponzen van kokosnootvezel, noem het maar op. Allemaal zonder plastic, dus veel beter voor het milieu. En vaak zijn ze echt niet zoveel duurder dan normale sponzen! Oke, ze zijn misschien geen 60 cent bij de Action, maar voor een paar euro meer heb je er eentje waar zowel jij als het milieu heel blij van worden.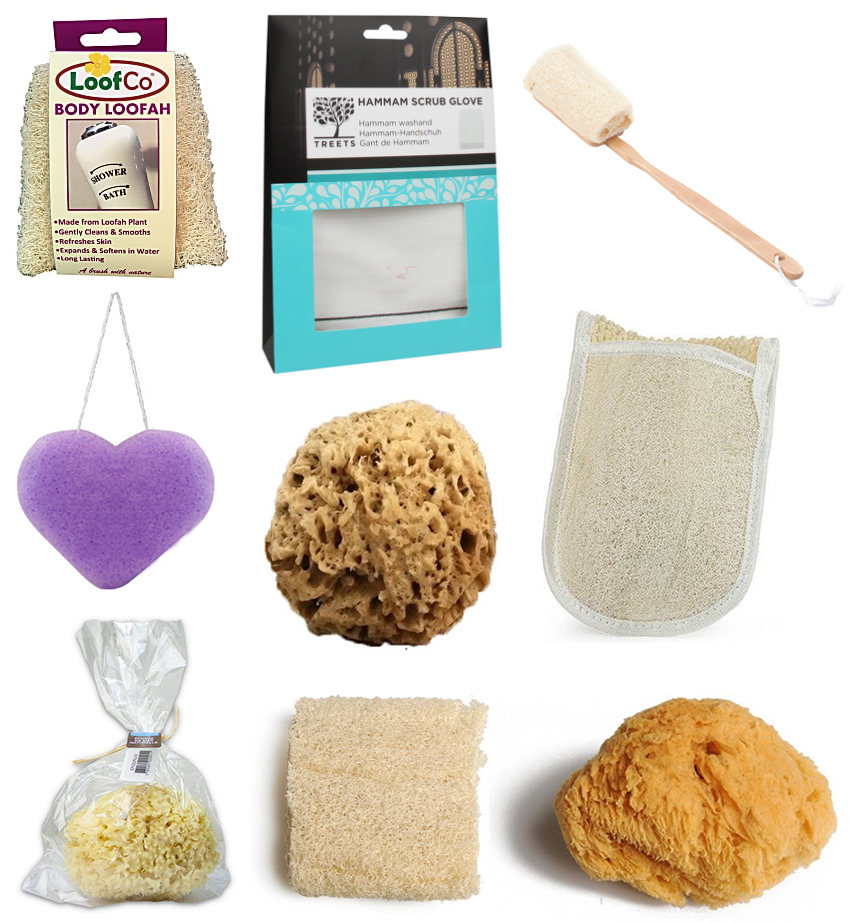 LoofCo Body Loofah €3,50 – link
Treets Hammam Scrubwashand €4,79 – link
Treffina Loofa Badborstel €5,99 – link
Indemne Konjac Spons I Love K €5,96 – link
Natural Intimacy Eco Bad Zeespons Ongebleekt €14,85 – link
Najel Loofah Massage Handschoen €10,95 – link
Aleppo Najel Natuurlijke Spons €14,75 – link
Loofah spons 10 cm €2,95 – link
Natuurspons €7,95 – link

Zoals je ziet variëren de prijzen erg. Ook zijn er diverse alternatieven die je kunt gebruiken, afhankelijk van waar je van houdt. Zelf vind ik zo'n grote, dikke spons erg fijn om te gebruiken, maar een handschoen gemaakt van loofah of linnen, is ook erg fijn om te huid bijvoorbeeld te scrubben. (Wel een scrub zonder plastic scrubdeeltjes, aub!)
Mocht je op zoek willen gaan naar een milieuvriendelijk alternatief, let er dan op dat het materiaal 100% natuurlijk is. Koop iets dat biologisch afbreekbaar is, en niet nog zeker duizenden jaren in de zee drijft. Materiaal zoals loofah/luffa is ideaal, aangezien dit een komkommerachtige courgetteplant is die sponsachtige vruchten voortbrengt. Na drogen kunnen ze als wasspons gebruikt worden. Ander materiaal zoals hennep, brandnetel, biologisch linnen, sisal, plantenwortels van de Konnyaku plant, vetiver, cellulose, kokosnootvezel — dit zijn allemaal goede alternatieven voor plastic.
Vinden jullie het ook leuk om milieuvriendelijke gezichtsreinigers te zien, als alternatief voor wattenschijfjes etc.?
7 Responses to Milieuvriendelijke alternatieven voor de spons