Review: Yes To Tomatoes Clear Skin Detoxifying Charcoal Micellar Cleansing Water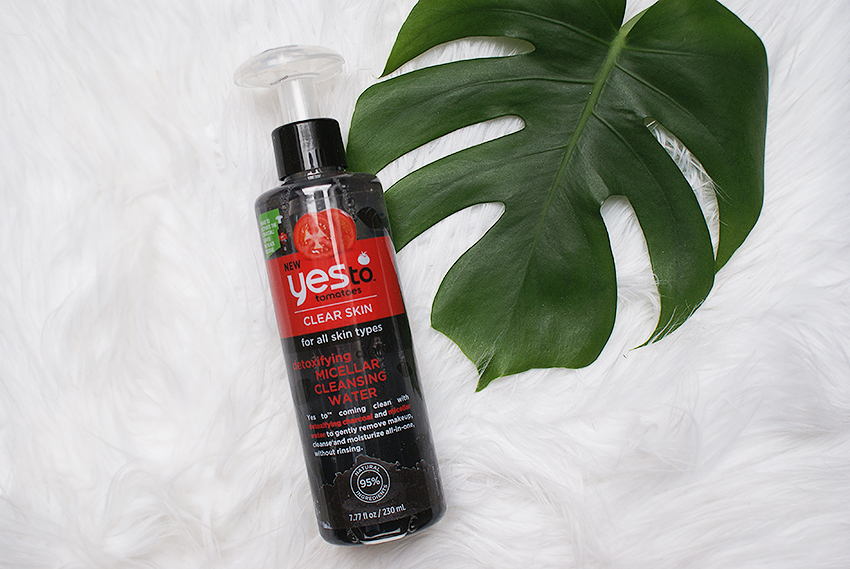 Yes To Tomatoes Clear Skin Detoxifying Charcoal Micellar Cleansing Water. Als je dat in één adem kan uitspreken, verdien je een lintje. Afijn, toen ik onlangs op deze lijn van Yes to stuitte, moest ik natuurlijk ook deze micellar water hebben! Ik gebruik m'n huidige micellar water trouw iedere dag, ik zou niet meer zonder kunnen. Ik was erg benieuwd wat deze voor mijn huid zou kunnen betekenen, dus op naar de badkamer ermee. Lees je mee?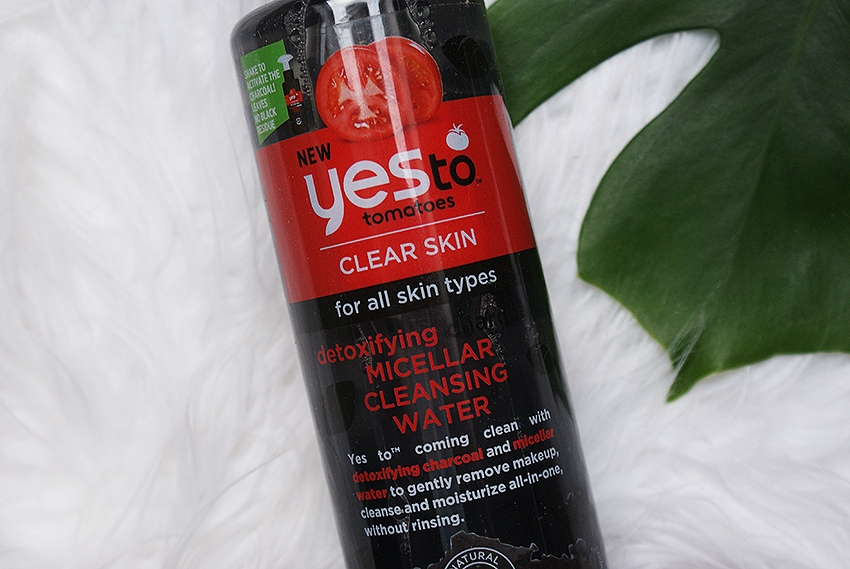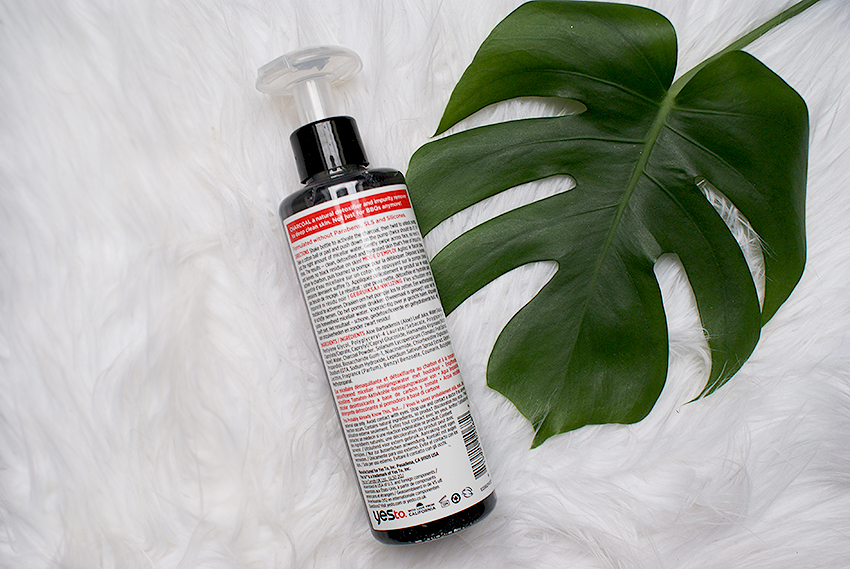 De Micellar Cleansing Water kost €8,45 en daar krijg je 230 ml voor — een flinke fles! Hij bevat een pomp die je open en dicht kunt draaien. Er zit ook een klikdop, dat duurde even voordat ik erachter kwam. Het is wel echt een kutdop. Als je hem namelijk dichtklikt, druk je tegelijkertijd de pomp in. Resultaat: vloeistof in de dop. Nu heb ik een oplossing gevonden, eerst de dop naar 'lock' draaien en dan de dop dichtklikken. Of je laat de dop gewoon standaard openstaan. Kan ook. Je kunt namelijk gewoon een wattenschijfje erop leggen en dan tweemaal drukken, en klaar ben je. Dat is wél handig!
Dit product is bedoeld voor mensen met een vette huid of mensen met een huid dat naar acne neigt. Nu heb ik dat zelf niet, maar ik heb wel een gemengde huid, wat betekent dat mijn t-zone vetter is dan de rest van m'n gezicht. Als ik deze niet dagelijks reinig, zie ik het meteen – puistjes, bultjes en oneffenheden. Dit product belooft make-up te verwijderen, viezigheid en troep te verwijderen van je huid zonder deze uit te drogen, de poriën ontstoppen en een fris gevoel achter te laten.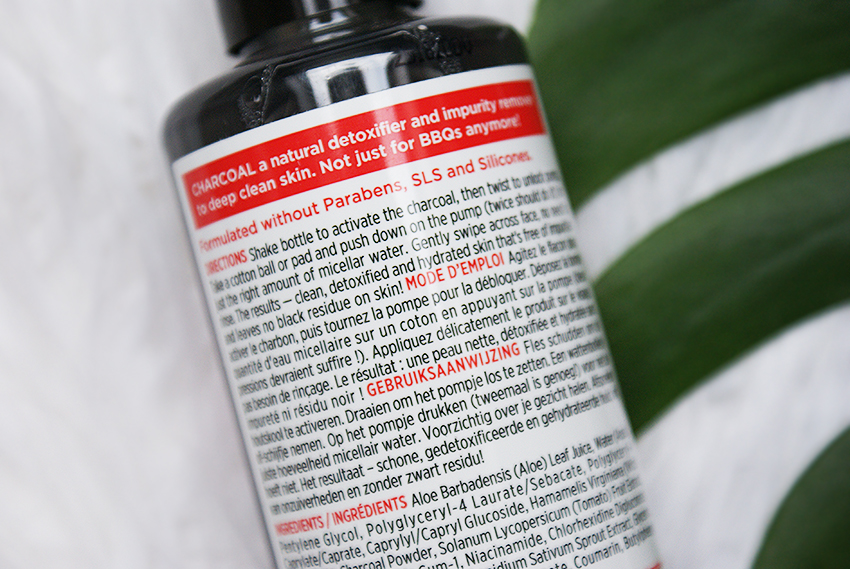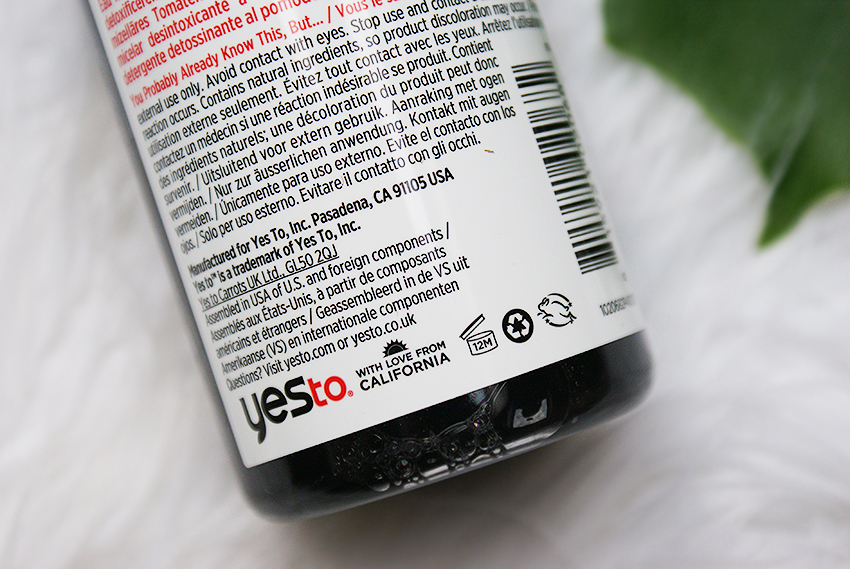 Je dient de flacon goed te schudden alvorens hem te gebruiken. Dit is om het houtskool wat onderin drijft, te activeren. Twee pompjes op een wattenschijfjes is voldoende, zeggen ze. Dit klopt wel, maar ik raad je ook aan om de dop rustig in te drukken, en niet zoals ik –bouwvakker dat ik ben– hem keihard in te drukken, want dan vliegt de vloeistof alle kanten op.
Het product heeft een zachte, subtiele geur. Qua ingrediënten is het hoofdingrediënt aloë vera, gevolgd door water. Ik zie toverhazelaar-extract erin, houtskoolpoeder, tomaten-extract, tuinkers-extract, glycerine en aan het einde van de lijst staat parfum. Prima lijst, geen parabenen, SLS en siliconen. 95% van de lijst is natuurlijk, dus je kunt hem met een gerust hart gebruiken.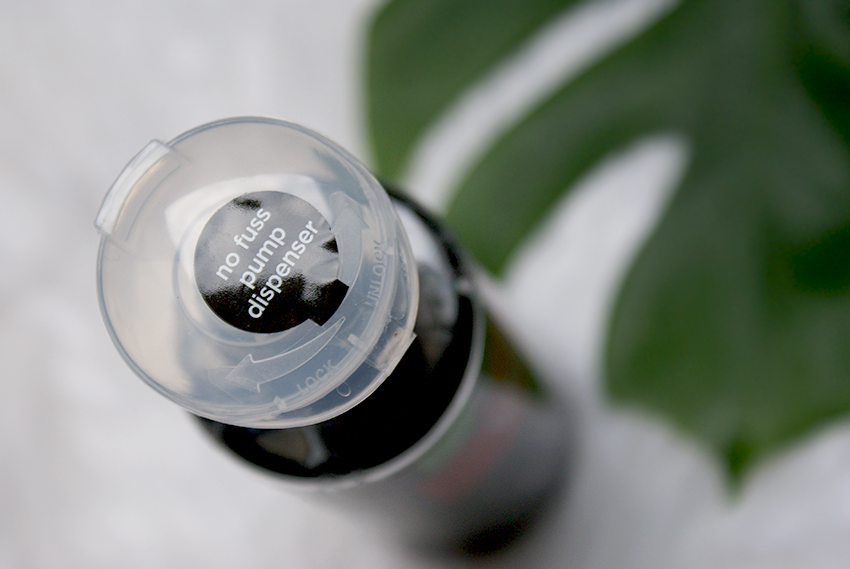 In gebruik is hij erg prettig. Hij verwijdert moeiteloos mijn make-up, zelfs m'n waterproof oogmake-up is geen probleem. In het begin was ik iets huiverig om het spul bij m'n ogen te gebruiken, maar het kan absoluut geen kwaad — m'n ogen prikte niet en waren niet gevoeliger erdoor. Als toner, zowel 's ochtends als 's avonds is hij perfect om vuiligheid van je gezicht te halen. Ik merk na een ruime week geen verschil qua onzuiverheden, maar desondanks is het een prima toner!
Yes To Tomatoes Clear Skin Detoxifying Charcoal Micellar Cleansing Water kost €8,45.
5 Responses to Review: Yes To Tomatoes Clear Skin Detoxifying Charcoal Micellar Cleansing Water